Sanderson, the long-established Bristol-headquartered recruitment group, has appointed Ross Crook as managing director of its outsourced recruitment division.
Ross, pictured, joins Sanderson Solutions from Cielo Talent, where he spent more than 10 years and played a central role in driving domestic and international growth.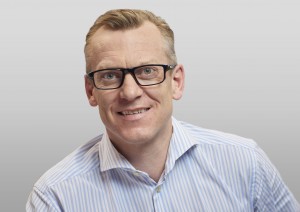 He now plans to replicate that success at Sanderson by expanding its managed service provider (MSP) and recruitment process outsourcing (RPO) offerings.
Ross's appointment follows Sanderson's acquisition of four trading divisions of Nakama Group last month, including UK recruitment company Highams – a move which will grow its team by approximately 15%.
Sanderson Solutions Group CEO Jon Ball said recruiting Ross aligned with the business' continued growth objectives.
"At Sanderson we pride ourselves on investing during difficult times and this pandemic has been no different," he said.
"The solutions team has done an outstanding job during the past year, despite the challenges, and we're now establishing a growth trajectory for 2021 and beyond.
"We have worked in this market for more than 21 years, but Ross's appointment is central to our growth plan and his vast experience will support our clients who are increasingly looking towards MSPs and RPOs for increased flexibility as they redefine their workforce strategy."
Ross added: "Sanderson is a company that I've admired for quite some time because of its passion for people, talent and partnerships.
"Joining a privately-run, entrepreneurial recruitment firm with the experience, infrastructure and investment to provide the foundations for growth was an opportunity too good to turn down.
"Businesses are all in the process of reviewing their workforce strategies as consequence of the pandemic. Workforces need to be strategically planned to deliver talent in the long-term, while flexible enough to accommodate growth and navigate uncertainty."
He said with continued pressure on in-house teams, there was increasing interest in Sanderson's outsourced workforce planning and talent acquisition partnerships to deliver these objectives.
"Sanderson's breadth and depth of experience, from executive search to contingent transformation projects, makes us the perfect partner for companies restructuring for growth in 2021 and beyond," he added.
Sanderson was founded in 1975 by Bristol-based recruitment entrepreneurs Keith Dawe and Mike Beesley and for many years was one of the UK's fastest-growing recruitment businesses.
Having spent many years under various names, including Resource Management Group (RSG), last year it went back to operating under the Sanderson brand, bringing its recruitment, solutions, projects and executive search functions under one umbrella.
Two years ago Sanderson acquired Sopra Steria Recruitment, now re-named as Intelligent Resource, and a major stake in iKas Global, increasing its international footprint to Singapore, Hong Kong and Sydney. It also has 10 offices across the UK and Ireland.