Bristol independent accountancy practice Corrigan has unveiled a new look as it prepares for a new growth phase.
Having been launched by partner Ed Corrigan in 2009 with just two people, it today employs 26 staff. 

It continued to grow organically during the pandemic and is now focused on the next stage of its development.
To accompany this expansion, the firm has adopted a striking new black, white and orange corporate identity with an accompanying website.
Ed, pictured, who started the firm after spending 20 years with major national practice Baker Tilly, said: "We have always surpassed expectations and our ambition is to be the leading independent accountancy practice in Bristol.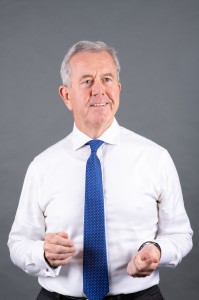 "With that in mind, we have gone through a rebranding exercise which reflects a certain level of maturity in the business."
He said the new identity would give the firm a much-needed stand-out in a crowded marketplace while also helping align it with a lot of companies that it has a strong history of servicing, such as tech start-ups, business owners, international groups and non-profit-making organisations.  
"We've become the go-to firm for some of the brightest businesses, supporting hundreds of clients to grow their enterprises by taking care of everything from their financial compliance responsibility through major funding rounds, to strategic support and advice," he added.
"We will continue to provide the engine room for our clients and whether they're an entrepreneur who needs advice with a new venture, an established business looking to make some changes or a not-for-profit organisation seeking a more engaged accountant." 
Corrigan, which is based on Lower Park Row, is a member of Integra International, the association for independent accountancy practices.