Bristol-based change management specialist ea Change has made two appointments as it continues to grow following a successful management buyout last year.
Naomi Pudney has joined as compliance consultant with Tamarah Zammimba arriving as finance administrator.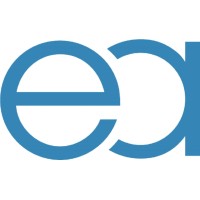 The pair will help strengthen the firm's existing team, bringing new skills and a fresh perspective.
Naomi, who previously worked in office management at Glasgow-based good social enterprise Locavore, said: "I was looking for a new challenge and jumped at the chance to be part of such an exciting, thriving company.
"Although it's a well-established, well-respected business, in some ways it's a start-up mentality which is really exciting.
"I'm really looking forward to building my career here among a team of talented, passionate professionals."
Tamarah joins the finance team after graduating with a degree in international law from Nottingham Trent University.
She said: "This is a completely new challenge for me and I'm keen to get stuck in and put the skills I learnt in university to the test.
"There is a lot of experience in the finance team and I'm keen to learn as much as I can from people who've been working in the industry for longer than I have."
Ea Change specialises in all aspects of business and IT transformation, including interim and permanent hire placements, executive search, as well as being experts at managing larger, statement of work driven projects.
It was founded in 1998 but following management buyout by joint managing directors James McNicol and  Andrew Oliver last year has doubled the size of its team, trebled its interim numbers and significantly increased turnover, with monthly revenue increasing by 135%.
James said: "It's really important to us that each new team member has not just the expertise, but the right personality and enthusiasm to fit in with our talented group.
"This is a company where hard work and ambition are rewarded and I'm confident that both Naomi and Tamarah will fit in very well and play their part in helping us achieve our expansion goals moving forward."
James and Andrew have invested heavily in training, technology and a new customer relationship management system since the buyout to ensure its business systems are robust while the company itself is agile and able to adapt quickly to any changes in the market. 
Pictured: Ea Change's new starters, from left, Tamarah Zammimba and Naomi Pudney