Babbasa, the pioneering social enterprise that has supported hundreds of young people from Bristol's inner city, is preparing for a new phase of growth as it moves to a new base.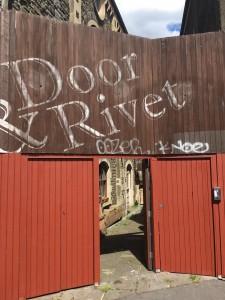 The organisation, which was launched in 2010 by founder Poku Osei, has since helped 1,600, 16-to-25 year olds from disadvantaged backgrounds into work, education, and self-employment.
Now it is to relocate from its shared space in Redbrick House, Wilder Street, St Pauls, into the former Door & Rivet Café on nearby Upper York Street, pictured.
The larger space will enable it to create a multi-purpose community hub for its young people, where they can be mentored and creatively inspired – so making an even bigger impact on the city.
To support this, it has launched an appeal to raise £29,000 to cover the costs of renovation work, decorations and furnishings.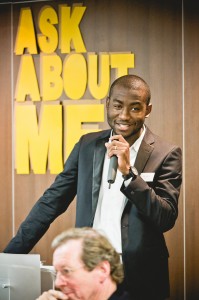 CEO Poku Osei, pictured, said: "Central to the Babbasa 'experience' has always been the creation of the Babbasa Hub – a physical space, other than home or school, designed to inspire, develop and support young people to pursue their ambitions.
"The Babbasa hub is envisioned as an office space and a social café, that reflects a subliminal unifying theme of history, achievements and a can-do attitude."
He said he jumped at the "amazing opportunity" to operate out of its own space in the former Door & Rivet building.
The social enterprise will leave Redbrick House at the end of this month, giving it just a few weeks to make the major transition to its new hub.
Their fundraising goal will cover the cost of interior and exterior renovations, decorations, furnishings, new technology, heating, and security systems.
For more information about the move and how to help, visit: www.babbasa.com/babbasahub