Bristol's small and medium-sized businesses are to be offered funding to improve their energy efficiency under a new scheme to be launched by the West of England Combined Authority.
The West of England Low Carbon Challenge Fund, which will run over the next three years, will also support community energy projects.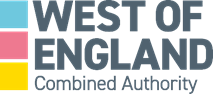 Applications for West of England Green Business Grants will open next month, with between £1,000-£15,000 cashback available for improvements to the energy efficiency of buildings – which could include insulation, heating and lighting – and/or purchases to improve business operations, such as more efficient production or refrigeration equipment.
Financial support for small-scale, renewable energy projects, will be available from early next year.
West of England Mayor Tim Bowles said: "We know we all need to do more to tackle climate change and this new fund will help businesses and community groups make their buildings and activities more energy efficient.
"It will help protect the climate and environment on which we and future generations depend and builds on our emerging Local Industrial Strategy."
The fund is supported with £1.7m from the European Regional Development Fund. Grants will be made available for up to 40% of eligible costs, leading to £4.2m in investment in low-carbon schemes.
The West of England Combined Authority also hosts the South West Energy Hub, which supports a range of different projects, from retrofitting energy efficiency measures in the home, business and the public sector, to generating electricity and heat through renewable or low carbon energy sources.
The Energy Hub will also look at improving the energy infrastructure for new developments, new heat networks and converting heat recovery into energy supply, as well as re-charging or refuelling points for low-carbon vehicles.
It is open to eligible applicants across Bristol, North Somerset, South Gloucestershire and Bath & North East Somerset.
For more information visit www.westofengland-ca.gov.uk/clean-growth