Bristol's pioneering Future Leap sustainability network and consultancy is to expand outside the city for the first time after securing new funding.
The business, one of the UK's largest green networks, is to open a site in the Bath area in response to the growing demand for its services using the £250,000 from regional alternative finance lender SWIG Finance.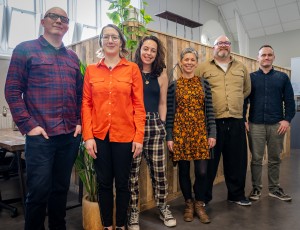 Future Leap, which has two innovative and collaborative workspaces in Bishopston and Clifton, was founded by entrepreneur Alan Bailey in 2005.
It has since become expanded to provide the business community with sustainable physical workspaces, alongside a support network helping businesses to develop more sustainable processes and practices.
Future Leap is managed by Fenna Leake, who joined in 2020 as product coordinator and now spearheads the business.
It currently has 22 employees, with the new funding helping create nine more jobs.
Future Leap was introduced to SWIG Finance by Dan Proctor, director at its sister company Future Leap Finance, which helps businesses source the finance to implement changes needed to reach net zero.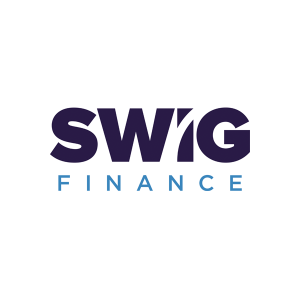 Fenna, pictured, second from left, with some of the Future Leap team, said: "This funding will help the business grow at a much quicker pace. Future Leap's mission is to help other organisations to become more sustainable.
"By expanding our in-house team, and our operational capacity with new sites, we can support even a greater number of businesses with tackling the climate emergency and planning for net zero.
"This impact of this funding will have a far-reaching and hugely positive knock-on effect across the region".
Dan Proctor of Future Leap Finance added: "Having been lending for over 20 years, I am pleased to say that the funding process at SWIG Finance exceeded our expectations from every angle. Our business manager, Jordan, provided us with an excellent customer experience from start to finish – we were really impressed with the level of service and the speed of delivery."
SWIG Finance business manager Jordan Berg, who led the deal, added "Future Leap is a well-respected and highly regarded organisation in the Bristol area and this funding will play a pivotal role in helping them scale up their operations.
"The business has an extremely strong management team and I was delighted to support them with their funding journey." 
SWIG Finance is a non-profit company that supports viable South West businesses that cannot secure sufficient funding from their bank.
In 2021/22 it lent £10.8m to 502 businesses, helping create and secure more than 1,000 jobs and generate £32.3m.