Bristol-based specialist corporate finance advisory firm Shaw & Co has two new co-owners as part of its five-year plan to grow from a niche regional player to a nationally disruptive operator.
Alexei Garan and Rob Starr have been promoted to partners in the firm and will now work alongside founder and CEO Jim Shaw to develop and grow the business.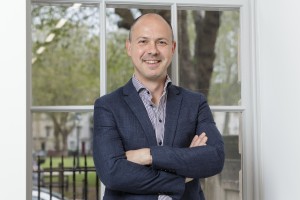 Shaw & Co's development strategy includes investment in its people, processes and systems as well as expansion.
Underpinning the strategy is an innovative brand proposition based on its core values of 'Make it Happen', 'Strive for Better' and 'Do the Right Thing'.
Alexei, pictured above, who was previously Shaw & Co's head of business funding, joined the firm in 2018 having built his corporate finance career over 20 years with companies such as PVE Capital, Credaris, Halifax (Bank of Scotland Treasury Services) and Lazard Brothers.
Over the past 15 years he has advised on over £2bn in restructured post-crisis client portfolios and has arranged more than £400m in client funding.
Rob, pictured right, was previously Shaw & Co's head of mergers and acquisitions having joined last year after building his corporate finance career in PLCs and advisory firms such as GKN, Care UK, PwC and UHY Hacker Young.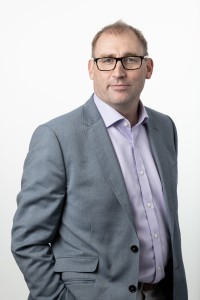 Over the past 20 years, he has led and supported more than 200 transactions with an enterprise value of £200m across various sectors, as well as implementing successful growth strategies for FTSE 100, mid-cap, AIM, small and medium-sized and early-stage businesses.
Shaw & Co, which also has bases in Birmingham, London, Manchester and Glasgow, has a clear objective of delivering a 'smarter' means of financing, buying and selling businesses to a growing community of ambitious business owners.
It has led on a number of notable deals including the sale of Bristol-based ethical tea firm Pukka Herbs to Unilever, the purchase of VoucherCloud from Vodafone and its subsequent sale to Groupon, and the sale of GoProposal to Sage.
Jim Shaw, who founded the business in 2011, said: "These are exciting times at Shaw & Co. We've managed the difficulties brought on by the pandemic and have now entered into a new period of significant growth.
"Previously, we were one of those 'best kept secrets' in the corporate finance sector. But our new brand, website and business development capabilities have helped us to significantly grow our client base.
"There is strong demand for our unrivalled expertise in helping business owners to buy, sell or finance the growth of their companies, and Alexei and Rob's new roles will enable them to take even greater advantage of those opportunities."