Proctor + Stevenson, one of Bristol's largest and longest-established marketing and communication agencies, is under new ownership following a management buyout.
Established by Roger Proctor MBE, pictured, in 1979, the award-winning agency, which specialises in business-to-business marketing, has grown to employ 60 people with revenues of £6m.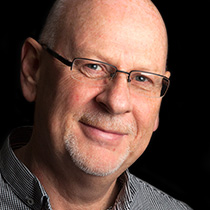 Following Roger's decision to retire, the Easton-based business has moved to a management ownership that underlines its commitment to continuity and progression from within.
The firm said the five new owners had contributed significantly to the business' success to date, with almost 90 years' experience at Proctor + Stevenson between them.
The company, whose customers include Panasonic, Rathbones, Daikin, Pure Cremation and the UK Hydrographic Office, has enjoyed substantial growth in recent years.
In its last financial year it expanded by more than 22%, almost 15% above the industry standard.
Its global footprint has also broadened significantly, particularly in North America, Asia and the Middle East, where it has achieved notable success over three decades.
Today, its operations in the Gulf region contribute 25% of overall revenue.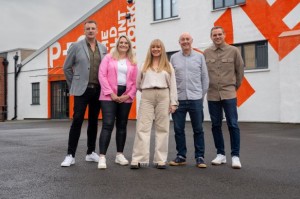 The company will now be owned and managed by a leadership team of longstanding directors made up of director of digital design Dan Hardaker, finance director Nikki Hunt, managing director Ailsa Billington, director of technology Steve King and creative director Phil Robinson, pictured. 
Ailsa Billington said: "The new board members have all risen through the ranks as employees, which is testament to our culture of reward and recognition.
"We believe in providing opportunities for team members across the lifetime of their careers.
"One of our key goals is to continue Roger's legacy of innovation, with a number of new service launches in the coming year."
One such service will offer SMEs the affordability and flexibility of design-on-demand services, backed by the expertise of a full-service agency.
To support the work of marketers across the B2B world, Proctors' newly developed MarTech solution combines the latest technologies with cutting-edge creative, and enables businesses to gather insights into consumer behaviour, optimise targeting and build data-driven marketing strategies.
The new team will also continue many of the CSR commitments Roger spearheaded.
The company is awaiting final certification for B Corp status, with projects such as making education accessible to women in the Middle East a key part of its social governance strategy, alongside a commitment to the Southwest Net Zero strategy.
Proctor + Stevenson will continue to allocate a percentage of its turnover to pro bono support for local charities including charities such as Caring in Bristol, Housing Matters, and Bristol Business Beats Cancer.
It will also continue to deliver the South West Design + Digital Student Awards, an initiative Roger set up as part of an ongoing campaign to tackle the way institutions approach design education, opening doors for the next generation of design talent.