South Bristol residents looking to start a business and existing companies looking to grow are to get expert advice from a new scheme launched this week.
Bristol City Council is leading the partnership behind South Bristol Enterprise Support (SBES), which is offering access to expertise in a range of areas spanning business training and mentoring, supporting young people in enterprise and digital manufacturing.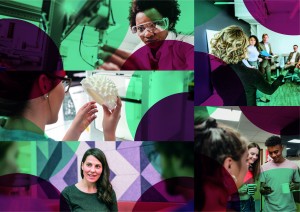 Also involved are  Knowle West Media Centre, The Princes Trust, School for Social Entrepreneurs and business support organisation YTKO.
The support offered includes pre-start up training packages, bursaries, access to workshops and digital manufacturing technologies at KWMC The Factory (Knowle West Media Centre's creative innovation space), support with product development, grants, business coaching, a review of the business needs and specialist support.
Promotional support for SBES is being provided by Southville-based marketing business
Plaster Creative Enterprise, part of the national creative communications agency Plaster.
The launch comes as many established businesses in South Bristol are struggling to overcome the impact of the coronavirus pandemic.
However, a rise in job losses in the area is also giving some individuals the opportunity to look at setting up their own business.
Almost 250 jobs at Bristol Airport, the area's largest employer, are under threat while firms in sectors ranging from retail to sport are also being forced to shed staff.
Mayor of Bristol Marvin Rees said: "We're really pleased to be launching the South Bristol Enterprise Support service with our partners to give entrepreneurial activity in South Bristol a boost, particularly during this difficult time.
"Working collaboratively with key city partners is going to be vital to the recovery of Bristol, and SBES will help to help people from all walks of life who have brilliant ideas to turn them into thriving businesses.
"I would encourage anyone in the area who wants to become part of a growing community of local businesses to apply."
Knowle West Media Centre strategic lead for The Factory Penny Evans added: "We're excited to be part of the SBES programme.
"We've been based in South Bristol for many years and we know that there is talent and creativity in abundance here – but many people haven't had the opportunities or support to realise their ideas. "We're looking forward to supporting people who want to become part of a growing community of maker businesses – no previous experience of digital manufacturing or design will be required!"
"The project will support any sector of business but will include specialist advice for construction, digital and food businesses. It will also provide specific support for young people, social entrepreneurs and women.
SBES is part-funded by the European Regional Development Fund and West of England Combined Authority (WECA).
West of England Metro Mayor Tim Bowles said: "A creative spark or a new idea can come to any of us at any time. But no-matter what your age or background, it can be difficult to know where to turn for help to turn that idea into a business.
"That's what South Bristol Enterprise Support is designed for. It gives tailored support to help people strike out on their own and seize the opportunity to turn that into a thriving business.
"SBES will form part of the expanded regional Growth Hub support to help businesses through Covid-19 and I'm thrilled to see it launch with support from the West of England Combined Authority."
For more information or to apply for support, visit www.sbes.org.uk