The West of England Local Enterprise Partnership (LEP) has appointed Adam Powell as its new director of skills.
In his new role Adam, pictured, will deliver the LEP's vision of developing a well-educated and well-motivated workforce to meet the needs of business across the area which includes Bristol, North Somerset, South Gloucestershire and Bath and North East Somerset.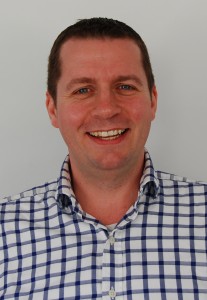 He joins after eight years in senior management roles at Bath Spa University, where he managed a £5m employability enhancement project and oversaw a year-on-year improvement in graduate destinations, most recently with 95% of graduates in jobs or further study within six months of graduating and three-quarters securing professional or managerial employment.
LEP chief executive Paul Wilson said: "Adam brings a wealth of knowledge and experience to the role and a thorough understanding of the challenges we face across the city region. He comes in to lead a team to ensure we can deliver our vision of a highly-skilled and motivated future workforce that meets the needs of business."
Adam added: "It's a really exciting time to be taking on the role of director of skills, with the LEP currently tasked with addressing skills shortages and skills gaps, often cited as the greatest barriers to economic growth in our region."
The LEP's Strategic Economic Plan, which was recently submitted to the Government for funding, aims to shrink the mismatch between skills supply and demand by working closely with a range of partners across business, local authorities and education providers.
"Whether it's simplifying apprenticeship recruitment, bringing employers and curriculum developers together, or – through the Employability Chartermark – celebrating local business and school commitment to enhancing employability, the West of England LEP will be driving growth through skills," Adam said.