Accountancy and business advisory firm Grant Thornton UK has promoted Adam Hughes to debt advisory director in its national corporate finance team, based in its Bristol office.
Adam, pictured, will now be a key part of the team's leadership, working with private businesses and financial sponsors in raising and refinancing debt to help firms find the right lender and debt products.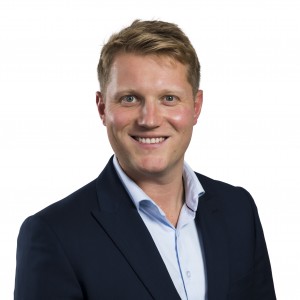 In this role he will focus on delivering debt raises for a wide range of purposes, such as mergers and acquisitions (M&A), expansionary CapEx, growth capital, refinances and recapitalisations, as well as helping grow Grant Thornton's national debt advisory team.
Since Adam joined the team in September 2021 from his previous role of director of structural finance at NatWest, it has expanded from two to seven people and is looking to increase further.
Grant Thornton said this was testament to significant investment in the team along with a rising demand for its expertise.
Adam added: "I'm excited to be taking up a leadership role in Grant Thornton's debt advisory team, especially as there's a significant requirement in the market right now for this type of advice.
"There's a lot of entrepreneurial companies that are looking for new ways to grow, innovate and develop, and we can help them navigate the increasingly complex debt markets they're facing to ensure they have the insight and knowledge to meet their goals.
"We've seen this demand across the board, with especially high levels of activity in healthcare; technology, media, and telecoms (TMT); recruitment and training; nurseries; and business services.
"With the current interest rate environment, it's even more vital for businesses to look at their funding structure and understand if it's right for them or if they need support to talk to lenders."
Grant Thornton corporate finance partner Peter Jennings said Adam's promotion not only reflected his skills and achievements but also the firm's commitment to growing its national debt advisory service across Wales and the South West.
"Building on a culture that prioritises the development of our people ensures that we are well placed to continue growing our capacity for delivering excellent levels of client service across the region and beyond," he added.
"M&A remains a core component of Grant Thornton's service offering, a specialism all the more critical as we navigate the ever-shifting challenges and opportunities that confront our clients in the mid-market.
"Our continued investment in our people ensures we are well placed to lead our clients through this dynamic environment in the months and years ahead."
Grant Thornton UK has more than 200 partners and 5,000-plus employees offering assurance, tax and advisory services from its 22 offices.