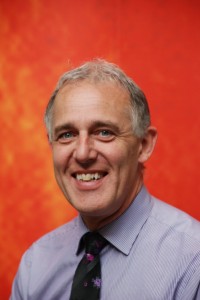 At-Bristol, the city's science-based visitor attraction, has appointed Phil Winfield as its new chief executive, taking over from Dr Goéry Delacôte who has been in the job since September 2005.
Mr Winfield, currently director at INTECH Science Centre & Planetarium in Winchester, joins in April.
He is credited with transforming INTECH from a small local charity to a major educational and visitor attraction for the region.
In his new role he will help take At-Bristol through its next phase of development to inspire even greater numbers of people in science, technology, engineering and maths.
Chairman of At-Bristol's board of trustees Alan Moore said: "Phil brings with him a lot of expertise that will further enhance the work At-Bristol does both as an educational charity and one of the leading tourist attractions in the Bristol area.
"He has not only done an outstanding job at INTECH, making it one of the fastest-growing visitor attractions in the country, his background is in science-based industry so he brings with him a wealth of knowledge."
Mr Winfield was director of corporate research and development, Europe, at Swindon-based hi-tech wire and cable firm Raychem Corporation, and later technical manager at Tyco Electronics, which acquired Raychem.
Mr Moore added: "I would also like to take this opportunity to thank Goéry for his work, time and dedication to At-Bristol over the past six years as without him, At-Bristol would not be where it is today – a leading science centre in the UK and a major player in the worldwide science centre movement. I am pleased to say that Goéry has accepted to stay involved with At-Bristol. With the title of president, he will work with Phil as a part-time consultant."
Mr Winfield, who is also a trustee and board member of the Association for Science and Discovery Centers, said At-Bristol has the "potential to excel as a hub for science in the city and beyond, utilising its unique position to facilitate links between schools, businesses, academic institutions and the community in all its richness."
Since opening in June 2000 At-Bristol has attracted more than 4m visitors.