Bristol & Bath Regional Capital, the West of England's first home-grown, place-based impact investor, has appointed a new chair and two new board members to support its ambitious growth.
Investment industry leader Mark Mansley has joined as deputy chair and solicitor Richard Leeming as a non-executive director.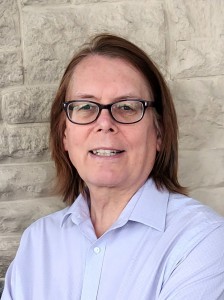 Existing board member Ruth Foreman, who has been involved with Bristol & Bath Regional Capital (BBRC) since it was established in 2015, takes up the role of chair.
The appointments come at a busy time for BBRC as it plans to expand its homes division to finance 1,500 quality new homes for key workers across the West of England by 2028 following an equity investment from London-based specialist impact investor Zamo Capital.
Mark  Mansley, pictured, was previously chief investment officer at Bristol-based Brunel Pension Partnership – a regulated investment manager for the pension funds of 10 local authorities, primarily located in the South West – where he established its investment function.
Prior to that he was chief investment officer for the Environment Agency Pension Fund, where he turned the £3.5bn public sector pension fund into one of the most admired and best run medium-sized institutional investors.
He also helped establish and develop Rathbone Greenbank Investments, also based in Bristol, as a specialist responsible investment division of Rathbones, leading their approach to impact investing and supporting a range of pioneering opportunities.
BBRC said as well as his duties as deputy chair, he would will be using his extensive experience to work with the team to help it develop and strengthen its investment proposition and raise funds from a range of potential investors.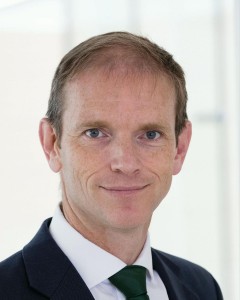 Mark said: "I am delighted to have been invited to join the Board of BBRC, combining as it does my passion for impact investment and this great region I have made home for nearly 20 years.
"With fantastic people and great opportunities, if we can help unlock and channel finance then we can support local growth and have a real positive effect on the area whilst giving our investors the returns and impact they seek."
Richard Leeming, pictured, has spent his career in banking and finance, with a particular emphasis on real estate development.
Currently the head of the financial services sector group at Bristol-headquartered national law firm Burges Salmon, his work has included funding over £1bn of student accommodation, a 500-unit residential development and multiple other real estate finance transactions across the UK and wider Europe.
He also champions and takes active steps to support potential talent, including mentoring colleagues through to partnership, being a strong ally of Burges Salmon's LGBT group and being one of the initial members of the firm's gender task force.
He is also a mentor for Stepping Up Bristol, the organisation aiming to develop the city's talent while ensuring a fair representation of Black, Asian, ethnic minority, disabled people and women in positions of leadership. 
Ruth Foreman, pictured, has been a chartered accountant all of her working life, having previously ran her own practice, Robson Taylor in Bristol and Bath for more than 10 years, before going on to run the Bristol office of international firm Baker Tilly.
She was appointed pro-chancellor of the University of Bath in 2020 after chairing its Council and audit and risk committee, where she led a major governance review which resulted in an update of the university's governance structures and processes.
She also has a volunteering role with St John Ambulance as unit manager for Bath as well as a first aider and community advocate.
Ruth, who brings her working knowledge of social impact evaluation to the team, said: "Ed [Rowberry, BBRC chief executive], the team and the board have worked incredibly hard to get Bristol & Bath Regional Capital to the position it is now.
"I am pleased to be taking on the role of chair and look forward to working with them as we continue to evolve and grow."
Ed Rowberry said: "We are delighted that Ruth has agreed to take on the role of chair, having provided instrumental support to Bristol & Bath Regional Capital since its formation seven years ago. We are also excited to welcome Mark and Richard to the board, bringing their wealth of investment experience and talent.
"Having a strengthened board is vital to supporting our ambitious growth plans. Over the next few years, we want to become a significant driving force in the development of the region through innovative, place-based investment that delivers social and environmental impact and helps tackle the housing crisis, to create a flourishing regional economy."
BBRC's place-making approach means that investment is channelled into the region's economy, bringing social, economic and environmental benefits, which it believes creates a healthier and more resilient local economy.