International tax, audit and advisory firm Mazars has appointed Amy Reynolds as its office managing partner in Bristol.
Amy, pictured, succeeds Tim Ball, who was responsible for overseeing a strong period of growth during his four-year tenure in the role.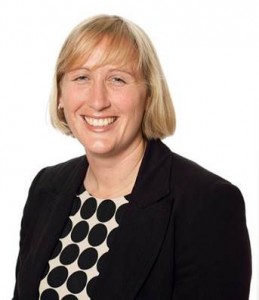 Amy joined Mazars in 2011 and has more than 15 years' experience in providing tax advisory and share schemes services to clients in privately-owned and mid-market businesses.
Prior to arriving at Mazars she was a corporate finance executive with accountancy firm Monahans in Trowbridge and associate director at Bath-based Target Consulting Group.
As Bristol managing partner she will focus on continuing to grow the office, which provides a full range of audit, tax, accounting and insolvency services, in terms of staff and clients while also developing its leadership team.
Amy said: "I'd like to thank Tim for his huge contribution in leading the Bristol office.
"I have lived in the South West my whole life and have worked in central Bristol for the past 10 years. I look forward to making the most of my local knowledge and passion for the region to continue building positive connections in Bristol's fantastic business community.
"We are at a very exciting stage in our growth, and I see lots of great opportunities in the area. I'm looking forward to working with and developing the talented team we have in Bristol, ensuring we offer the best possible service to our clients."
Mazars has around 130 partners and more than 2,250 employees across its 16 UK offices. Globally it operates in 91 countries and territories and directly employs around 24,400 people.