The advisory consulting practice in the Bristol office of accountancy group Tilney Smith & Williamson has been boosted with the appointment of Lynne Blakey as a director.
Lynne, pictured, has 20 years' experience across restructuring, advisory, audit, risk and internal audit.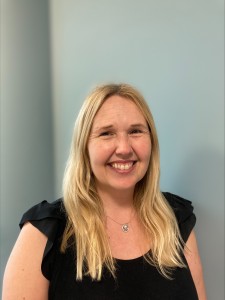 Most recently she spent four years in industry as head of finance at the Newt, a high-growth, country estate-based business in Somerset that operates across multiple sectors.
Prior to that she worked in accountants KMPG's Bristol office for 15 years, supporting clients with a wide spectrum of projects including turnaround, cashflow management performance improvement, accelerated sale processes, business planning, strategic risk and process/control improvement.
Throughout her career, she has worked across a wide variety of businesses in terms of both business size and sector with specialisms in hospitality, retail, construction and manufacturing.
Tilney Smith & Williamson's advisory consulting practice, which is part of its professional services division, supports businesses in a range of situations, from companies experiencing underperformance to successful businesses looking to further optimise and grow.
The team analyses both quantitative and qualitative factors for organisations that are experiencing under-performance or financial pressure, helping pinpoint root causes of issues and offer pragmatic, time-sensitive solutions and implementation plans.
For those businesses already performing well, but with their sights set on bigger goals, the practice can recommend optimisation, strategic delivery and operational efficiency improvements. 
Claire Burden, who leads Tilney Smith & Williamson's national advisory consulting practice, said: "Lynne brings valuable industry experience, commercial acumen and a good understanding of the challenges businesses face on a day-to-day basis.
"Her appointment will enable us to support even more clients."
Lynne added: "I am delighted to be joining Claire and the Advisory Consulting team at Tilney Smith & Williamson. I really enjoy working with companies to help them reach their potential and look forward to the challenges and opportunities to do that within my new role."
Tilney Smith & Williamson is set to re-brand to Evelyn Partners in the summer.