Alder King, the Bristol-based property consultancy, has made another appointment to its planning team.
Sarah Daniels, pictured, who has joined after completing a Masters' degree at UWE Bristol, is providing vital additional resource to the team, working on projects for clients in sectors ranging from retail to residential, healthcare to commercial and energy to advertising.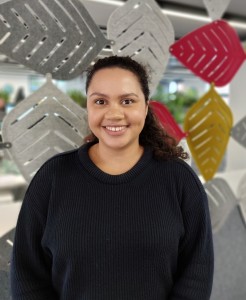 This broad sector experience will be invaluable as she works towards achieving chartered membership of the Royal Town Planning Institute (RTPI).
Originally from Bermuda, Sarah graduated from the University of Waterloo in Ontario, Canada, and after a spell working as a park ranger in Bermuda's national parks system, moved to the UK early last year to study City/Urban, Community and Regional Planning at UWE.
Alder King planning team head Sarah Hawkins said: "It's fantastic to have Sarah join our team. She's already a great asset, helping across a range of projects, and we look forward to supporting her development in what will, I'm sure, be a very successful planning career."
Sarah added: "I've been made to feel very welcome at Alder King and am proud that I've secured my first post-graduate planning job with such a high-profile firm. This means that I get to stay in Bristol, a city I've got to know and love from my time at UWE."
Alder King, which employs around 100 people across its offices in Bristol, Swindon, Cardiff, Exeter, Gloucester, Taunton and Truro, is looking to further expand its planning team and has openings for a senior and principal planner.
The firm, which was established in 1911, is a top 25 UK property consultancy, providing multi-disciplinary advice to private and public sector clients throughout the country on all aspects of commercial property and land.