The Bristol and West of England China Bureau will link up with co-working space Desklodge House to present the latest in its series of Pow Wow business networking opportunity.
Guests will be briefed on the latest trends in virtual office and co-working and take a tour of Desklodge House's latest creative space during the event on June 20.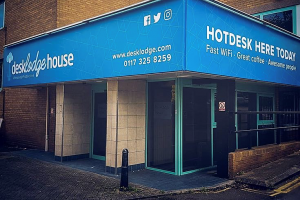 Bureau director of business initiatives Richard Lowe said: "Following membership feedback we will be looking to link up with other companies to widen our networking opportunities.
"The Pow Wow will partner Desklodge House's new monthly social for their businesses, which will help to promote to a new and wider business community."
Desklodge House was launched last August in the former Unum building on Redcliffe Way, following the success of its first venture on one floor of 1 Temple Way .
Desklodge House provides six floors of co-working spaces less than three minutes' walk from Temple Meads railway station.
The hub is aimed at like-minded entrepreneurs, freelancers and companies to work, meet, collaborate and thrive together in our amazing spaces. Research by international property consultancy JLL last year showed 20% of all office space let in Bristol in 2018 was likely to be used for a new generation of flexible co-working hubs as the move towards new forms of business accommodation gathers pace.
Richard added: "We are grateful to be hosted at Desklodge House, with refreshments co-sponsored by  Desklodge, the China Bureau and training and development consultancy Hewlett Rand. This event is for members of both organisations and I would encourage members to book early."
Following an introduction from Richard Lowe, one of the Desklodge team will speak about its approach to virtual office and co-working. The Pow Wow will run from 6-8pm.
Bristol and West of England enjoy strong links with China, particularly through Bristol's sister city of Guangzhou and the wider Guangdong region. Guangzhou is China's third-largest city while Guangdong is an industrial powerhouse with vibrant tech and advanced manufacturing sectors.
For further details visit https://www.eventbrite.com/e/china-pow-wow-desklodge-house-networking-event-tickets-61339404811