Bristol-based period product company Natracare is to donate 1% of its annual turnover to organisations which exist to protect the environment – encouraging its consumers to 'Bleed 1% Better'.
The firm behind the world's first plastic-free, organic cotton tampons, sanitary pads and panty liners, Natracare has now become the first period product brand to become a member of 1% for the Planet – a network of more than 2,000 environmentally-conscious companies and thousands of non-profit partners across 60 countries.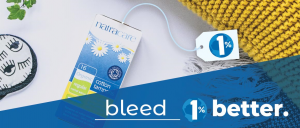 Since its launch in 2002, members have given more than $225m to environmental causes. The global initiative is calling for businesses, non-profit organisations and individuals to join forces for a stable climate, better use of land, sustainable food production, reduced pollution, cleaner water and thriving wildlife. Pukka Herbs, the Keynsham-based organic tea and herbal supplement company, is also a member.
Natracare's range of organic and natural personal care products are completely biodegradable. The company said that as the environment had always been at the centre of everything it did, joining 1% for the Planet membership was a natural match.
Natracare was founded by Susie Hewson in 1989 and today its organic, plastic-free products are sold in 80 countries. Its 1% pledge will yield more than £200,000 for environmental causes.
Susie said: "Natracare is committed to give 1% for the Planet because we see ourselves as being the same as – not separate from – the ecosystems that sustain us.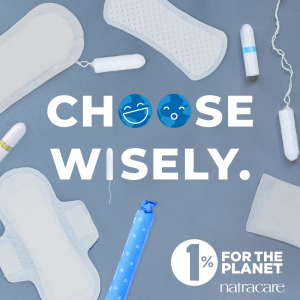 "This planet is our home. Most humans have a tendency to take without giving back – and that mindset has caused a lot of destruction. To us, 1% doesn't seem like much of a price to pay to support the great causes helping to keep Mother Nature thriving."
1% for the Planet CEO Kate Williams said: "Natracare has an inspiring 30-year legacy of creating sustainable products and developing incredible partnerships with non-profits working to create a healthier planet.
"We're thrilled to be working with them as they continue to grow and innovate. Together, we can achieve more than we can alone!"