A competition that champions the West of England's happiest workplaces has gained national recognition for the Bristol firm that launched it five years ago.
Workplace design company Wylde has been invited to talk about the competition at a seminar in London next week staged by the Institution of Occupational Safety and Health (IOSH) – the world's leading professional body for people responsible for safety and health in the workplace.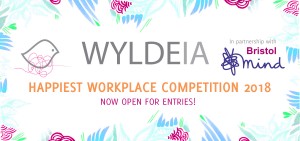 Since its launch by Wylde, the annual contest has attracted hundreds of entries from organisations passionate about the health of their staff and wellbeing at work, from major national companies to small, independent businesses.
Maxine Bennett and Samantha Partridge from Wylde will speak at The Wellbeing at Work – Fit for the Future? Seminar next Wednesday at the home of furniture designers Orangebox in Clerkenwell.
Wylde director Maxine Bennett, pictured, said: "We're honoured to have been invited to speak at this prestigious event alongside such stalwarts of the corporate and wellbeing world.
"We're about to launch the Happiest Workplace competition for the fifth year in a row, paying testament to the fact wellness at work is more important than ever. We're seeing a genuine desire by company leaders to create workplaces that nourish employees' wellbeing and we're looking forward to sharing our insights with IOSH seminar attendees."
IOSH acts as a champion, supporter, adviser, advocate and trainer for safety and health professionals working in organisations of all sizes, giving safety and health professionals a consistent, independent, authoritative voice at the highest level.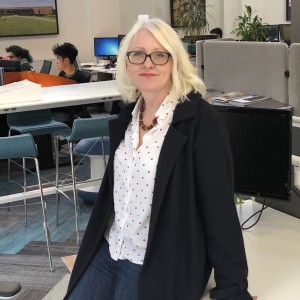 Chair of its financial services group Tony Bough said: "To be fit for the future, organisations need to ensure they are looking after the wellbeing of their employees. Among the ways they can achieve this is by designing spaces which promote this.
"Our event will look into how this can be achieved and we are delighted to have a great line-up of speakers, including Maxine and Samantha from Wylde IA."
Maxine and Samantha will speak alongside Jim Taylor, ergonomist and head of design & wellbeing at Orangebox, MIND CEO Paul Farmer, head of health and safety at RSA UK Tony Bough, and Huw Jones, head of health and safety at Zurich UK.
Wylde IA specialises in creative design, working directly with clients throughout the UK and Europe in partnership with external suppliers, architects and fit-out companies creating inspiring places to work, learn, rest and play.
Bristol Business News and its sister titles have supported the Happiest Workplace competition as media partner since its launch.
The inaugural winner was skateboarding firm Shiner, which also won the South Gloucestershire award last year. The Bristol winners last year were film production company Icon Films, internal comms agency Home and social media marketing firm Noisy Little Monkey. This year's Happiest Workplace competition will be launched in May.