Long-established independent Bristol law firm Meade King is to be taken over by national legal and professional services business Knights for £2.1m in a move that strengthens the fast-growing group's presence in the South West.
Single-office firm Meade King, which can trace its origins to 1790, has a strong corporate and real estate offering, alongside dispute resolution and private wealth practices.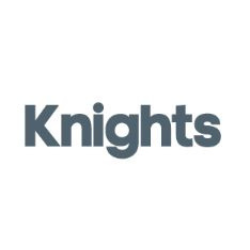 It 29 fee earners, including four partners, will join Knights' existing 1,500 professionals across the UK and brings the firm into the Bristol market for the first time.
Knights' 22-strong offices stretches from Teesside to Portsmouth. Its acquisition of Meade King is its 21st in total and 19th since its listed on the London Stock Exchange in 2018.
In that time, Knights has grown revenues from £35m to £125m and become the UK's largest commercial legal services business outside London.
It said the deal would complement its existing Exeter and Cheltenham offices and join up its presence in the region, giving it a strong base to build a significant operation for expansion into the South West. 
Knights is paying £1.5m in cash for Meade King with a further £600,000 in three installments over the next three years. 

In the financial year  to 30 April 2022, Meade King posted annual revenues of £2.7m, generating a pre-tax profit margin of around 5%.
Knights said it expected to grow this to around 17% by capitalising on its synergies. 
Knights client services director James Christacos, pictured, said the acquisition not only provided the group with an entry point into Bristol but gave it a platform to pursue further expansion in the city through both recruitment and additional acquisition opportunities.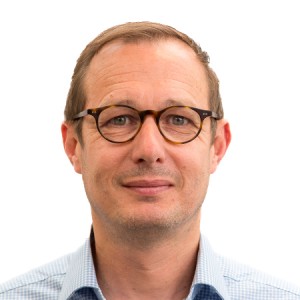 "This deal is a first step into Bristol, and we are focussed on exploring larger acquisitions in the city, and recruiting high-quality talent in the city to enable us to build significant scale and expand across the region," he said.
"With very significant external investment and financial firepower, together with our strong business model and unique one-team culture, Knights is an attractive alternative for law firm partners who wish to further their careers without the financial burden of the partnership model."
Meade King managing partner James Hawkins added: "Having built a competitive position in Bristol and delivered strong growth over the past two years, we are thrilled to be joining Knights, which has a strong reputation in the regions across the UK.
"As we enter the next phase of our growth as part of a larger group, we are excited by the benefits that Knights' scale, deep central resource and unique business model will bring to our people and our clients."
Knights' acquisition of Meade King is the latest in a string of deals in which independent Bristol law  firms have been snapped up by national legal or professional services groups.
Last year national full-service law firm Shakespeare Martineau completed its merger with historic Bristol firm GL Law – expanding its reach into the South West for the first time.
Shakespeare Martineau is part of rapidly expanding legal and professional services group Ampa, which also includes consumer law firm Lime Solicitors, planning consultancy Marrons Planning, uninsured loss recovery experts Corclaim and cyber security consultancy CSS Assure.