Engineers' House, the historic conference and meeting venue in Clifton, has been chosen as one of the locations for a major national IT roadshow touring the UK throughout October and November.
Organised by industrial IT firm SolutionsPT, the Industrial IT Roadshow will showcase the latest innovations in industrial IT and will look at how mainstream IT trends are driving change in manufacturing environments.
Engineers' House will play host to delegates on October 30, giving them an opportunity to learn best practice guidance when designing industrial IT infrastructures, covering resilience, security and system flexibility.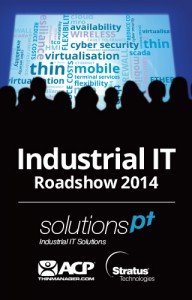 Engineers' House venue manager Martyn Bowen said: "This is a significant booking for us and a tangible endorsement of our on-going investment in this historic venue which continues to attract high-profile clients and events."
Mike Lees of SolutionsPT added: "The agenda for these roadshows has been carefully developed on the back of extensive research into the latest trends and the challenges faced by manufacturers. We will share our knowledge of industrial IT solutions and show attendees how the latest solutions can be deployed to maximise availability and reduce cost and risk.
"Our choice of venue was equally important as it had to be accessible, have the necessary IT infrastructure, facilities and experience to handle the event. We have chosen some of the most inspiring and unique venues to accommodate our road show."
Last year the historic venue in Clifton Down, once the home of Charles Pinney, Mayor of Bristol in the 1830s, invested in superfast synchronous internet, capable of delivering upload and download speeds of 100Mbit/s.
Engineers' House is operated by EEF Venues, a group of three conference venues dedicated to meetings, conferences, team building, training and corporate events. The two other venues are Broadway House in Westminster and Woodland Grange in Warwickshire. For information on the Industrial IT Roadshow see http://www.solutionspt.com/event/industrial-roadshow-2014/