Bristol's biggest music event, Love Saves The Day, is to show that partying and caring for the planet can go hand-in-hand – including encouraging festival goers to think about waste, food consumption, water usage and their day-to-day choices.
Taking place on the two Queen's Platinum Jubilee bank holidays next Thursday and Friday, the festival has launched a sustainability awareness campaign to coincide with its move from Eastville Park to Ashton Court.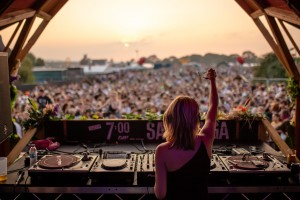 The campaign aims to raise awareness of the beautiful new location and encourage those attending to respect and protect it.
The festival has partnered with Music Declares Emergency alongside other leading festivals, using its pledge No Music on a Dead Planet as a key communication point for artists and attendees.
Festival organisers Team Love have signed the Vision: 2025 Pledge – an event industry initiative that aims to inspire events to measure their environmental impacts and reduce them by 50% by the year 2025 and are aiming for Net Zero by 2030.
Other initiatives include banning single use plastic, including glitter, from the site as part of Drastic on Plastic campaign with attendees encouraged to bring their own reusable water bottles, with metal ones available to buy on site.
Love Saves the Day has also recently launched its own conscious-fashion campaign encouraging those attending to support local designers and buy sustainable festival outfits.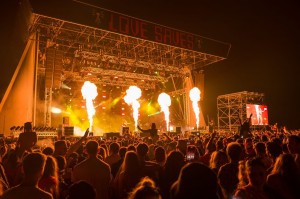 Festival goers are encouraged to make their own, buy second-hand from thrift or charity shops, or even repurpose old outfits and clothes-swap with friends.
There will be more veggie and vegan food traders this year and compost toilets accounting for two thirds of those on the site.
The pioneering women's urinal PEEQUAL, invented by University of Bristol graduates Hazel McShane and Amber Probyn, will also be used at the festival.
Made from recycled ocean plastic, it is a queue-busting gender equaliser and uses 98% less CO2 than portable toilets.
Love Saves The Day's new location also means it will be easy for attendees to use low-emission transport to get to site, including a £2 return Love Bus from Temple Meads railway station carbon-balanced by Bristol festival industry community ecolibrium, while for those traveling from outside Bristol, the festival has partnered with events travel company Big Green Coach.