Working with consumer electronics brand Samsung on the launch of its Galaxy S22 has helped Bristol-based direct marketing agency Flourish land a major creative industry award.
The firm's email marketing achievements were recognised at this year's national Performance Marketing World Awards, where Flourish scooped the Email Marketing title, pictured.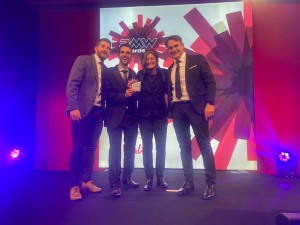 Flourish was one of 22 winners out of more than 90 shortlisted finalists, putting it alongside other award-winning entries such as Asda, Specsavers, Boots, Primark and M&S at the ceremony held at London's Grosvenor Hotel.
Robin Langford from Performance Marketing World said the winners reflected outstanding work across a number of product sectors, alongside awards for the best people, agencies, innovations and teams.
Clifton-based Flourish also has an office in Dubai and a long-standing relationship with the Samsung Gulf team.
It was asked to work on the launch of the Galaxy S22 Series across several regions and in multiple languages.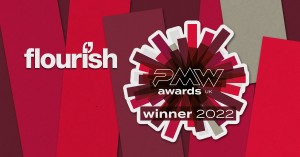 The team assisted with the planning and implementation of a communications strategy that helped Samsung achieve a high number of pre-orders and exceeded results from their previous launches of similar devices.
Flourish managing director Ian Reeves said: "2022 has been a fantastic year for Flourish and we are extremely proud to top it off by winning an award that celebrates the game-changing results possible when data, technology and people come together to create customer orientated journeys.
"This award is credit to the whole team at Flourish and their dedication to pushing boundaries in CRM."
The campaign has also received recognition by industry body reallygoodemails.com and an internal Samsung marketing award for the campaign with the best use of segmentation.