Spiralling inflation has become the biggest issue for firms in Bristol and across the South West, with nearly 70% saying they are worried about its impact on their business, according to a new survey.
Big rises in labour costs and utility bills – which have helped take inflation to a 40-year high of 9.1% – are forcing the region's businesses to increase their own prices, the results of the latest quarterly economic survey from Business West shows.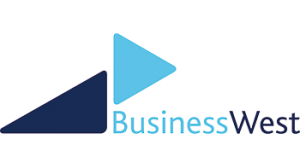 Some 57% of businesses have put up their prices over the past three months and more than half plan to increase them in the next three months. In the manufacturing sector nearly two-thirds businesses expect to raise their prices.
Concern over inflation is now at its highest level since the survey started 14 years ago, with Business West, which runs Bristol Chamber of Commerce, warning it is taking the region's firms into uncharted territory.
The survey, which gauged the views nearly 400 businesses from across the South West between 16 May and 8 June, found that while spiralling labour costs and utilities, such as energy, were the top drivers of pressure on prices – both at 64% – transport fuel and raw materials were not far behind at 53%.
Concern over soaring inflation has also led to a dramatic decline in confidence about the UK's economy – just 13% of respondents expressed confidence in its prospects for the coming year.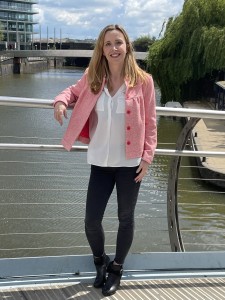 The tightening labour market is also putting pressure on the region's businesses. Of the 49% who had tried to take on new staff during the period, four out of five had experienced difficulties finding suitable candidates.
Pressure to increase wages to avoid losing staff to competitors and paying more for new hires were common themes reported, impacting overall business profitability, said Business West.
The survey, which gives a unique insight into the trends and experience of business health across the South West, showed net UK sales and orders had remained in positive territory but continued to slow.
However, nearly a third of exporters experienced a decrease in their international sales over the three months and shipping costs and administrative burdens of international trade continued to weigh heavily on exporters margins.
Among those taking part in the survey was Catherine Frankpitt, founding director of Bristol PR firm Strike Communications.
Catherine, pictured, said: "We're confident that the demand for our work is there, but less confident that clients are willing to pay what we need to charge as costs go up."
Another respondent, Andy Fraser, owner of Bristol Community Magazines – which produces free titles such as The Bristol Nine Magazine – added: "Any significant further input cost increases, which cannot be passed on in the current economic climate, will directly impact the ongoing viability of part of my business."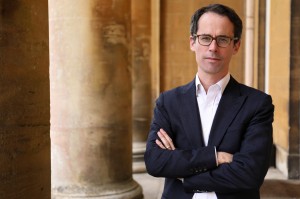 Joe Cussens, Managing Director of The Bath Pub Company, said: "Our energy costs have more than doubled, making electricity the single largest overhead. Supplier prices for food have increased across the board. For example, cooking oil has gone up 75%, fish by 50%, and beef by 60%.
"I'm more worried now about my business and the economic outlook than any time over the last 16 years."
Business West director of policy Matt Griffith, pictured, said businesses in the region were facing unprecedented price pressures from all sides.
"Margins are being squeezed by ever-increasing costs of labour, materials, energy and fuel which have intensified since the outbreak of war in Ukraine, all against a backdrop of widespread global inflationary pressures in trade costs and commodities.
"Businesses are having to deal with uncertainty like never before, from a vulnerable starting position and with little support from the government, which has focused its efforts on households instead.
"It is easy for local and national political leaders to take economic growth for granted. Now is not the time for complacency and businesses are looking for strong leadership to help address their challenges."