Bristol tourism businesses will be able to learn about – and connect with – the travel trade, thanks to a link-up between destination marketing organisation Visit West and a specialist marketing platform.
The partnership between Visit West, which runs the Visit Bristol service, and b2me Tourism Marketing aims to support businesses in the sector with free learning packages.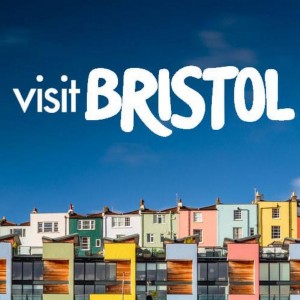 These include a series of short tests that analyse how they align against 10 key criteria from a variety of buyers that they could work with. 
Once businesses have received their analysis and advice from this, they will be able to build trade-friendly marketing materials directly on the platform that can be downloaded, shared or updated at any time.
The platform, called Travel Trade Ready, also allows tourism businesses to search for, and be searched by, suitable buyers to develop working relationships.
The partnership with Hertfordshire-based b2me Tourism Marketing is part of an extensive programme of activity by Visit West to promote the region in the UK and abroad as it continues to recover from the impact of the pandemic.
Attracting tourists from overseas is vital to this as they tend to stay longer and spend more.
In 2019 international staying visitors spent more than £400m in the region, including in shops and on food, drink and accommodation, as well as travel and entertainment.
However, this figure dropped to just £87m in 2021.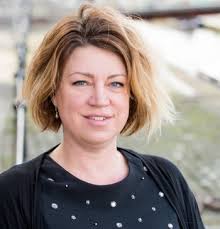 Now the latest report by VisitBritain, the official national tourism body, estimates inbound visits to the UK will have recovered to 86% of 2019 levels this year, although it forecasts their spending will reach a record high.
Pre-pandemic the tourism and hospitality sectors supported 45,000 jobs – one in 10 of the total -across the West of England and was worth £2.33bn.
Most of Visit West's international marketing activity is centred on the travel trade, including attending some of the world's largest and most important travel trade events, to ensure the region is included in itineraries that promote it to inbound tourists.
It said Travel Trade Ready would enhance the number of easily bookable products for the industry, increasing the attractiveness of the region's destinations to the travel trade and their clients.
Visit West managing director and CEO Kathryn Davis, pictured, said: "Working with the travel trade is a critical part of the work of Visit West, as it not only connects local businesses with real routes to market but raises the profile of the region and our destinations.
"Our aim is to demystify the process of working with B2B operators and support businesses locally to work with the supply chain to grow business sustainably, ensuring a strong regional visitor economy."
b2me Tourism Marketing managing director Mike Newman added: "Travel Trade Ready supports any business looking to work more effectively with the travel industry. At a pace that suits them.
"Businesses will learn as they go and can get practical advice from real buyers on the reasons why things like commission are so important.
"The entire process from registration to building their trade focussed marketing materials takes less than 10 minutes, and the platform is available for testing or updating their marketing information 24 hours a day."