The production company behind the hugely successful TV spy thriller series Killing Eve has set up a new development and production arm to make programmes in Bristol in a move that comes after a sharp rise in the economic contribution the film and television industry makes to the city.
The latest figures from Bristol Film Office show an estimated £20.8m was generated by the industry in 2021-22 – a 22% increase on pre-pandemic figures and the largest contribution that filming-related activity has made towards the city's economy in a decade.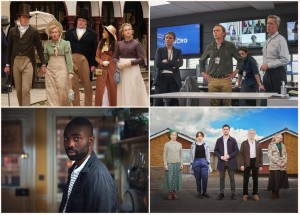 Am I Being Unreasonable?, The Outlaws, Chloe, Showtrial and The Girl Before are among the shows filmed in Bristol which contributed towards the £3.8m increase on the previous full 12-month total of £17m achieved before the pandemic in 2019-20.
The amount of filming that took place in the city climbed by 10%, with 1,067 days of filming carried out at the Bristol City Council-owned Bottle Yard Studios and/or on location assisted by Bristol Film Office, the council department that provides free support to productions working in the city.
A total of 709 licenses were issued by Bristol Film Office, permitting filming to take place on council-owned streets, properties and green spaces.
The Bottle Yard Studios is the home of award-winning London-based production company Sid Gentle Films' new development and production arm Sid Wild.
The firm said its ambition is to work with an even wider slate of talent and continue the remit of Sid Gentle, which is to work with the most original, inventive and entertaining storytellers.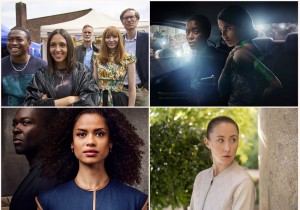 The first production to film under the Sid Wild arm is Rain Dogs, which recently wrapped on its Bristol-based shoot.
Sally Woodward Gentle of Sid Gentle Films said: "We are delighted to announce the expansion of our production presence in the UK which will support and strengthen the television production sector and creative economies around the UK.
"We want to make Sid Wild a significant presence and one which not only produces brilliant shows which are enjoyed around the world but also delivers genuine investment outside of London."
Ciara McIlvenny, who produced Rain Dogs, has joined the company as development producer with plans for further staff to join her in the future.
She will be developing her own slate of shows in close collaboration with Henrietta Colvin, Sally Woodward Gentle and Lee Morris with the intention that those shows will be produced out of Bristol.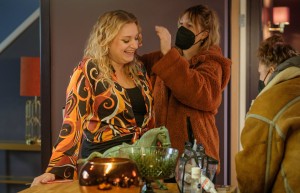 Ciara, who has more than 20 years' experience in scripted drama, said: "I'm incredibly lucky to be working with Sally and Lee and all the team at Sid Gentle.
"We had some brilliant West Country crew on Rain Dogs and I'm looking forward to building on those relationships and discovering new talent to help create exciting shows out of Bristol."
Senior Film Manager Laura Aviles, who oversees Bristol Film Office and The Bottle Yard Studios, said: "We are delighted to have Sid Wild at The Bottle Yard Studios. For a company of Sid Gentle's calibre to select Bristol as its expansion location outside London is a ringing endorsement for the city.
"Bristol hosts consistently high numbers of visiting productions as a filming destination, but ultimately we want more drama companies to base here permanently and tap into the wealth of homegrown creative talent the city has to offer on both sides of the camera.
"With Rain Dogs complete, we look forward to supporting Sid Wild as they produce more content out of Bristol."
She said the latest economic contribution figures painted an extremely healthy picture for Bristol's thriving film and TV sector.
"£20.8m is the highest economic contribution generated by film and high-end TV production that we've seen in a decade, since the BBC took the decision to move Casualty's production to Cardiff in 2011.
"The numbers were no surprise to our Film Office and Bottle Yard staff. We knew that production had kicked back into gear quickly after the production pause during the first lockdown in 2020.
"Since then, our teams have been busier than ever supporting productions on the ground. The skilled crew, companies and facilities we work alongside, all play a vital role in making Bristol one of the most film-friendly cities in the UK.
"With The Bottle Yard's new TBY2 facility opening this autumn, Bristol's capacity for production is increasing significantly and we look forward to supporting more titles in the year ahead."
Shane Allen, executive producer of new BBC One comedy thriller Am I Being Unreasonable?, which launched last Friday, said: "Bristol proved a terrific choice for many practical reasons and in giving the show its identity.
"Aside from the well-run Bottle Yard base, there is a wealthy array of city and rural location options within a relatively short radius.
"There's something of the soul of the West Country in Am I Being Unreasonable? which was creatively important to co-creator and co-writer Daisy May Cooper.
"Bristol is a very film-friendly place, from cityscapes to bucolic beauty nearby, its versatility is impressive. Bristol is fast becoming the destination for shows and films with its advanced production infrastructure, experienced crews and superb locations."
Deputy mayor and cabinet member for finance, governance and performance, Cllr Craig Cheney, added: "Bristol's film and TV sector is a valuable contributor not only to the city's fiscal economy but to our social economy too.
"Despite the industry continuing to recover to its full strength post-pandemic, it's clear to see the value brought to Bristol through the hundreds of productions supported this year.
"I'm delighted to see the sector continue to go from strength to strength and applaud the continued efforts of the Bristol Film Office and The Bottle Yard Studios in supporting this sector growth and continuing to meet our ambitions as a UNESCO City of Film."
Pictured, top: Filmed on location with assistance from Bristol Film Office in 2021-22 (clockwise from top left): Sanditon (BritBox UK/Masterpiece); The Undeclared War (Channel 4/Peacock); The Lazarus Project (Sky Max); The Long Call (ITV) 
Centre: Filmed at The Bottle Yard Studios and on location in the city in 2021-22 (clockwise from top left): The Outlaws series two (BBC One/Amazon Prime Video); Showtrial (BBC One) The Girl Before (BBC One/HBO Max); Chloe (BBC One/Amazon Prime Video) 
Above: Daisy May Cooper films Am I Being Unreasonable (image credit – BBC-Boffola Pictures-Alistair Heap)