National law firm Ashfords has made four new partner promotions – two of them in its Bristol office – in a move that raises its total partnership to 74.
The firm, which employs more than 500 people, has also more than doubled its promotions at all levels this year compared to 2022, with the latest round including two new legal directors, eight senior associates and 16 associates.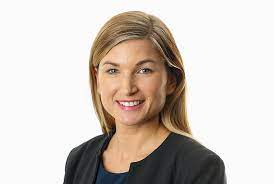 Some 65% of this year's promoted lawyers are female along with an equal split of female and male partner promotions.
The latest Bristol office partner promotions are Samantha Newton in the family team and Stephen Humphreys in the planning and energy & resource management team.
Samantha, pictured, specialises in private family law issues arising for separating couples, including divorce, complex financial disputes, child arrangements and asset protection for couples.
She regularly represents business owners, entrepreneurs, international, high net worth, homemaker and professional sporting clients with their family law issues, whether at the end of their relationship or to support them with the early stages of relationship planning.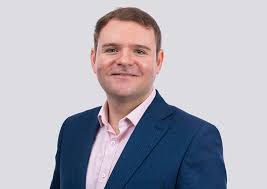 Samantha has been consistently ranked in legal publications Legal 500 and Chambers over the past five years as both a 'rising star' and 'associate to watch'.
Stephen, pictured, who specialises in the development of energy, infrastructure and waste projects, oversees Ashfords' Bristol planning practice and also leads the firm's energy consenting team.
He has significant experience of acting for promoters of major regeneration schemes and new communities, large-scale leisure development, aviation development, as well as extensive judicial review experience (High Court, Court of Appeal and Supreme Court).
The two other new partner promotions are Anusheh Burcher in the commercial litigation team, and Paul Brophy in the risk and compliance team. Both are based in Ashfords' Exeter office.
Ashfords CEO and partner Louise Workman said: "It's fantastic to see so many of our people promoted this year.
"They all demonstrate our values around striving to be the best we can be and working as a team to make a difference for our clients.
"The promotions, alongside key lateral hires this year, show our focus on development and delivering the expertise and experience that our clients need and expect."
The promotions follow another successful financial year for the firm in which it broke the £50m barrier for the first time, triggering a firm wide 7% bonus.
The firm, which also has offices in London and Plymouth, is part way through a five-year strategy focused on growing its core legal advisory work for commercial, real estate and private clients.