Bristol-based Jordans Corporate Law is continuing its ambitious expansion with the appointment of Daniel Murray as head of specialist corporate governance.
Daniel, pictured, who has more than 11 years' experience as a company secretary, trained as a chartered secretary with PwC Legal before moving in-house and holding roles with a number of regulated and listed companies.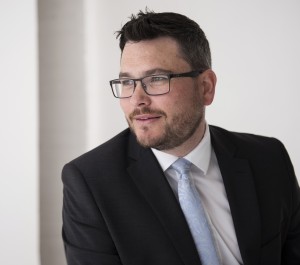 In his new role at Jordans Corporate Law, he will advise clients on a full range of corporate governance and company secretarial matters covering the listing rules, AIM rules, the Companies Act(s) and corporate governance best practice – including the application of relevant corporate governance codes, corporate governance reviews, health checks and corporate reporting.
Jordans Corporate Law provides legal business and corporate governance services to a national and international client base.
Since becoming part of Vistra, a top three global trust, corporate and funds services provider, 18 months ago it has moved to new flagship offices at 10 Temple Back and taken on an additional five high-level personnel.  
Managing director Debbie Farman said: "Our aspiration is to become the best firm in our niche by delivering exceptional client experience and Daniel's appointment is an important step towards reaching this goal.
"With a number of recent corporate failures, corporate governance remains a hot topic and companies are no doubt feeling the strain of the ever-changing regulatory and governance landscapes.
"Daniel is a fantastic fit for our firm. He is passionate about helping companies adopt best practice corporate governance solutions that are right for their business. His extensive knowledge, as well as his proactive and customer-led approach, will further improve our corporate governance offering."
Daniel added: "It's a great time to be part of the growth story of an expanding law firm. With the support of a global player like Vistra behind us, I'm excited about the opportunities to provide expert corporate governance solutions to an ever-increasing client portfolio." 
Vistra employs more than 4,000 employees in 80 cities across 46 jurisdictions.