Law firm Ashfords has appointed Melinda Willis as an associate in its Bristol-based commercial practice.
Melinda, pictured, has joined from British multinational mining company Anglo American, where she worked on both contentious and non-contentious commercial and IP (intellectual property) matters.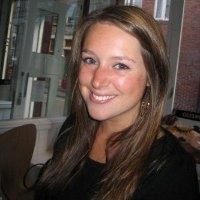 In that role she provided advice to the De Beers Group, notably supporting marketing of its Forevermark diamond brand.
Her skills range from drafting and negotiating commercial agreements, including for the supply and distribution of goods and services, marketing and advertising contracts, non-disclosure agreements, online terms and conditions, agency and other collaborative and bespoke contractual arrangements, to providing more general commercial advisory and corporate support work.
Her in-house experience has also given her first-hand experience of decision-making in relation to legal risk in IP and commercial transactions.
Ashfords described her appointment as reflecting the continued growth and expansion of its expertise, as well as its ongoing commitment to providing market leading services to its clients.
Head of its Bristol office Chris Dyson said: "Ashfords is delighted to welcome Melinda to the team. She is an experienced commercial lawyer, whose in-house background will be particularly valuable working with our clients."
Melinda added: "I'm very much looking forward to being a part of Ashfords' commercial team, which has a proven track record of providing excellent service."
Ashfords employs around 500 people across its offices in Bristol, Exeter, London, Taunton, Tiverton and Plymouth.