Accountants and financial advisory firm Grant Thornton, which has an office in Bristol, has recorded its fourth successive year of strong growth, with turnover up 13% to £471m.
The predominantly organic growth, which came on the back of a double-digit performance in the previous year, was driven in large part by continued strengthening of the advisory practice, which grew by 21.2%.
The firm's audit practice also improved revenues by 9.2%. However, turnover from its tax offering remained broadly flat year on year.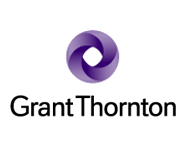 In the South West, the firm is operates mainly in the mid-tier market behind the so-called Big Four of PwC, KPMG, Ernst & Young and Deloitte.
This section of the market has become highly competitive over the past year through a flurry of mergers and acquisitions including the link-up between BDO and PKF and the takeover of RSM Tenon by Baker Tilly.
Grant Thornton's South West team was boosted last year by the addition of 65 former Audit Commission staff to its public sector assurance practice, which carries out external audit services for NHS bodies and local authorities.
The move made Grant Thornton the largest provider of assurance and advisory services to public sector bodies in the region – and in the country as a whole.
Grant Thornton South West managing partner John Golding said the former Audit Commission staff had been successfully integrated into its public sector assurance practice.
He added: "Allister Weir has arrived to lead our corporate tax advisory and compliance practice while more recently Fred Brown has become a director at the firm, heading up our forensic and investigation services team. Meanwhile we continue to recruit young talent, with a total of 14 graduates having recently joined us."
Grant Thornton said the results, for the financial year ended June 30, put the firm well within reach of achieving its revenue target of £500m by 2015 a year early.