Specialist Bristol software firm Paranimo is aiming to revolutionise workplace mental health support after receiving funding that has taken its total investment to nearly £300,000.
The firm has developed a SaaS (software as a service) wellbeing platform that simplifies access to personalised mental health support in the workplace. 
The 'personalised matched support' system links employees to the right counsellor, psychotherapist or hypnotherapist for them based on relevance, personality fit and availability.
Mental health challenges cost the UK economy nearly £118bn annually. Paranimo hopes its targeted approach will bring employees back to wellbeing and productivity faster.
And with 37% of all sick days being stress related, giving employees easy access to personalised mental health care is critical to lowing costs and building a psychologically healthy culture.
Paranimo's latest investment of £50,000, which has been received from a new fund for high growth potential start-ups launched by early-stage investor Capital Pilot, is being used to challenge existing workplace mental health solutions.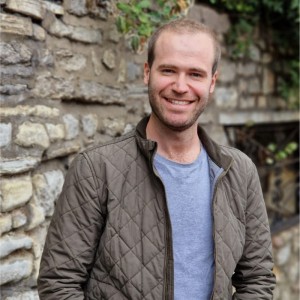 It takes to £297,000 the total funding secured by the firm, including equity investments and grant funding from Innovate UK.
Organisations using Paranimo's platform will be empowered to take greater responsibility for their staff's mental health with a cost-effective, radically different alternative that helps people feel better faster.
Paranimo co-founder Matthew Vamplew, pictured, said he asked himself, with mental health being so personal, why did organisations choose to offer such generic support?
"Research shows that the better the therapeutic match with your counsellor or psychotherapist, the better the mental health outcome," he added.
"Workplace solutions such as Employee Assistance Programs (EAPs), which provide generic therapeutic support via helplines, are not part of the solution.
"They are reactive and push employees through a triage process that forces them to justify why they need help, only to be given the next available counsellor."
This 'bad matching' led to prolonged ill health, lower productivity and higher risk of staff absence, he said.
With support from Innovate UK EDGE funding specialist Dr Ben Masheder, Paranimo was able to raise £150,000 over two successful funding applications.
The company has used the funds to hire two new members of staff who will help it realise the huge market potential of its product.