Bristol's eCommerce success story Huboo has racked up annual revenue growth of 130% after winning new business worth more than £20m and adding 1,100 new clients over the past year.
The firm, which launched in 2017 with two safe storage lockers, expects to double in size again by the end of 2023 as it adds a further 200 employees to its 600-plus strong workforce and works with new clients such as TikTok.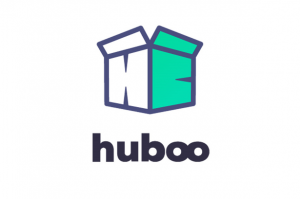 Its latest expansion follows growth of 124% last year.
Around one in five UK homes receives products picked, packed and shipped from one of its six warehouses and fulfilment centres across the UK, including in Bristol.
Huboo transports nearly 2.5m items a month and stores a further 18m-plus items on behalf of clients – worth a quarter of a billion pounds – across its pan-European fulfilment network, which includes bases in the Netherlands, France, Germany, Spain and Turkey as well as the UK.
Huboo's growth has come from its pioneering human-centric warehousing model, which is focused on 'hubs' – essentially micro-warehouses – that are run by small teams who participate in all aspects of the fulfilment process, such as picking, packing, posting and client support.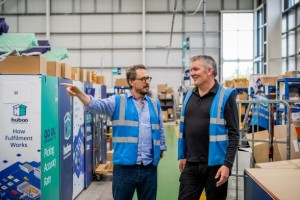 These hubs are in stark contrast to traditional fulfilment industry model, which is known for its gruelling, low-paid warehouse roles.
Huboo argues its hub model is not only physically less taxing on employees, it also means they are taking on more varied and empowering roles – leading to increased job satisfaction and high staff retention.
Along with its eve-growing list of eCommerce clients, which includes AU Vodka, Bristol City FC and Bristol Bears-owner Bristol Sport and West Ham FC - Huboo is at the forefront of the growing social commerce space and was recently appointed as TikTok Shop's first-ever certified UK fulfilment partner.
Huboo will now be helping thousands of TikTok-preneurs meet demand from consumers looking to buy products directly via TikTok by taking on their fulfilment and distribution needs – allowing them to rapidly sell products through social on a mass scale.
Huboo co-founder and CEO Martin Bysh, pictured, above left, with co-founder and CIO Paul Dodd, said: "At a time when the warehousing and fulfilment industry has come under fire for harsh working conditions leading to employee strike action, we are incredibly proud to be bucking the trend and proving that the sector can be a dynamic and thriving space, offering meaningful career paths.
"We've worked hard to create an environment that is not only good for business and our clients, but also for our people.
"Our employee turnover rate is almost 0%, far lower than the industry average of 37% – and I'm a firm believer that the satisfaction of our warehouse teams directly leads to the outstanding level of service we deliver for our customers."
He said as consumer confidence was starting to rise again, so eCommerce and social commerce businesses had a fresh opportunity to grow.
"We are ready to support them on that journey," he added.
"Choosing the right fulfilment partner is foundational to online retail success, and our latest round of growth figures show that we are delivering for our customers time and time again."
Huboo raised £60m in 2021 a series B funding round led by Emirati-based sovereign fund Mubadala.
The firm also has a sponsorship deal with all five of Bristol Sport's professional sports teams – a UK-first.
Under the ground-breaking deal, signed last year, Huboo is the principal partner for the Bristol City men and women, Bristol Bears men and women and Bristol Flyers sports teams, with the firm's brand featuring on the front of the shirts of all five of Bristol Sport's professional teams.