Research carried out by Bristol-based ethical bank Triodos has confirmed its view that most savers want their money to have a positive impact on society.
With interest rates at an historic low and so little difference between cash ISAs now on the market, Triodos says its survey proved that savers believe the real difference comes from how their funds are invested.
Just over half (53%) would switch providers to make a positive difference with their savings, while 70% currently have no idea where their bank or financial provider lends their money.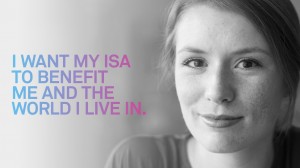 The research by Triodos Bank, Europe's leading sustainable and ethical bank,found that nearly two thirds (62%) of savers in Bristol and the South West wanted their savings to have a positive impact on organisations and sectors that match their values.
Triodos said it was vital for banks to respond this demand, as consumers remained committed to ISAs as a savings vehicle.
Only a third of UK savers (33%) were put off saving in a cash ISA by the current low interest rates, and most were not prepared to take more risks with their savings – just 11% said they would consider higher risk financial products.
Some 59% believed that if more people chose to save in socially responsible and sustainable savings products, it would have a positive impact on people, society and the environment. 
At the same time, 69% of people from Bristol and South West were concerned about the breakdown of local communities.  When asked about what areas they would like to support through their savings, renewable energy, energy efficiency and community groups all featured in the top five priorities.
Among organisations supported by Triodos is Bristol Energy Cooperative – the community-owned energy cooperative which is growing greater Bristol's local green energy supply and making the benefits available to all.
Since 2010 it has developed renewable energy and energy efficiency projects, and helped others to do the same. It works co-operatively with people and communities to make carbon reduction technologies available to all, regardless of financial resources, and support mutual action to respond to the challenges of climate change.
Triodos has enabled the construction and operation of a new 4.2MWp ground mounted solar PV project for Severn Community Energy One CIC.
The project is wholly owned by a community benefit society, Bristol Energy Cooperative.
Co-director Andy O'Brien said: "We know from experience that a little bit of seed-funding combined with committed volunteers can lead to exciting community initiatives."
Triodos Bank UK head of retail banking Huw Davies added: "At Triodos, we only lend to projects and organisations like Bristol Energy Cooperative that have a positive social or environmental impact.  We publish details of everyone we lend to, so savers can see where their money is going and the big difference it is making.
"Many people feel they are being kept in the dark about how their money is used by banks and want greater transparency.  They want to feel proud that, while their money is growing, they are helping organisations that are making a positive difference to people and the planet."