Bristol-based specialist tech consultancy Techmodal has landed a multi-year contract with the Ministry of Defence (MoD) to help transform its logistics operations.
Over the next two to four years Techmodal will work with the MoD's Defence Logistics and Support Operations to harness and analyse its data to drive change and improve resilience.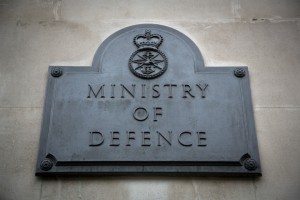 A 13-strong team of specialists from the MoD's Logistics Operational Analysis (OA) have transferred to Techmodal OA roles while the contract also gives the MoD direct access to the more than 100 security-cleared professionals employed by the firm.
Techmodal has worked closely with the MoD OA since its launch 15 years ago, including with Joint Force Command/Strategic Command, the Army, Navy, Dstl (Defence Science & Technology Laboratory) and DE&S (Defence Equipment & Support).
Over that time it has developed sophisticated applications which are now deployed in the MoD as well as industry.
Techmodal director Gareth Vaughan said: "Winning this work is a fantastic outcome for Techmodal. During the last 15 years there has been incredible change in how data can be collected, stored, accessed, analysed and exploited.
"Government is recognising the need to be data-science driven and defence is no exception.
"Techmodal combines heritage and ability to provide robust and supportable modelling with the latest analysis and simulation techniques and technologies. This contract allows us to bring these to bear on a range of logistics challenges."
The firm was founded by PhD students Martin Jonik and David Evans and now employs more than 100 market experts, data scientists, consultants and systems analysts at its head office in Queen Square.
It offers a selection of consulting, cost modelling, analysis and software development capabilities.