Bristol-based brand consultancy Firehaus has helped illustrate the spirit of its client Vittoria, the world's most advanced bicycle tyre company, by creating a powerful promotional film.
Used to launch a new five-hectare bike park next to the brand's Italian HQ, the minute-long film summarises the development of the Vittoria global brand's repositioning under The Ride Ahead banner.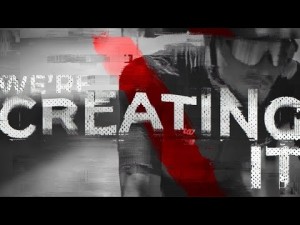 Firehaus, which has been working with the company since 2020, set itself the challenge of telling Vittoria's potentially complex story in an attention-grabbing way – short, punchy and emotive while combining themes of freedom, innovation, environment and visionary leadership.
Vittoria, best known for its high-performance road tyres used by some of the most famous riders and teams in the world, believes that 'cycling can take us to places we've never been before'.
As a result, Firehaus founder and brand partner Ian Bates, pictured, said the agency set out to capture that spirit.
"By taking a very different route from the five-minute yawn-fest that's so often seen, we created a film for both internal and external audiences in a punchy format, delivering the key brand messages in an emotive way," he said.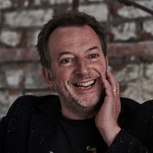 "The graphic approach, voice over and music combine to share the missionary zeal the brand has to give riders new experiences."
Vittoria group chief commercial officer Ernesto Garcia Domingo added: "We worked with Firehaus to capture the essence of our brand to engage our staff and customers, who are spread across the globe.
"We're keen to share our view of the world with them, summed up in The Ride Ahead, to inspire them in a memorable way."
The bespoke soundtrack for the film was written and produced by Bath-based composer Simeon Bates with the voice over by actress Antonia Campbell-Hughes.
Firehaus, which was launched three years ago with a mission to bring 'light + heat' to ignite brands, also works with clients such as Vivo Life, the fast-growing 100% plant-based health and fitness supplements firm, the University of Bristol and UKRI (UK Research and Innovation).
In September it teamed up with a pioneering cycle trail design firm and an award-winning percussionist and composer for to produce a film to raise awareness of the Vittoria among the global mountain bike community and reinforce its key brand and product characteristics.
Click here to watch The Ride Ahead