Staff at regional accountancy firm Milsted Langdon have thanked chairman Tim Close for his work as he prepares to hand over to his successor.
Experienced partner Simon Rowe is taking over from Tim, pictured, who has held his position within the practice since 2019 and is stepping down to focus on his role as partner and compliance principal for the firm.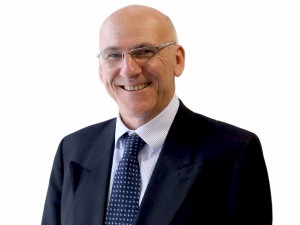 Tim originally joined Milsted Langdon, which has one of its five offices in Bristol, in 1989 – a year after its launch.
During his tenure as chairman he helped navigate the firm through the impact of the Covid-19 pandemic.
He also oversaw the establishment of a new board and played a vital role in the introduction of much greater flexible working within the practice.
Tim said: "Stepping down from my role at such a fantastic and supportive practice isn't easy, but I have thoroughly enjoyed my time in the position.
"Despite the difficulties many of businesses have faced in the last few years, we have managed to overcome various obstacles to enjoy growth and help our clients achieve more.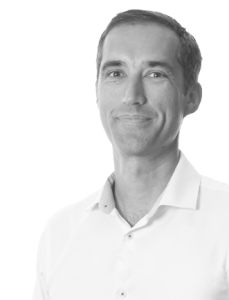 "My successor Simon is very talented and passionate. I can think of few people better suited to this role."
Simon, pictured, joined Milsted Langdon in 2008 and is known for the breadth and depth of his expertise across a wide range of areas.
He said he was excited and honoured to be taking on the role of chairman, in which he will help to oversee the future direction of the firm as it helps businesses, individuals, its communities, and its own people to thrive.
Simon's particular expertise in insolvency, business recovery and business intervention has proven invaluable to clients, while his guidance as a partner has helped the firm deliver various initiatives in the last few years.
He is also well-known for this international work and has helped several overseas businesses looking to establish themselves in the UK.
"Tim has done an incredible job leading our firm during the last four years and has been at the forefront of our evolution and incredible growth as a leading independent practice," he said.
"I am looking forward to taking on this role and continuing with his good work, as I help to guide the board and my fellow partners so that the firm continues to flourish."
Milsted Langdon was formed in 1988 by University of Bath graduates Simon Milsted and Jonathan Langdon.
Today it has 23 partners and around 200 employees across its offices in Bristol, Bath, Taunton, Yeovil and London, and offers a wide range of business services from routine compliance matters to specialist tax advice and planning, corporate finance, business intelligence, insolvency, forensic accounting and mediation services.