A cross-sector team from Michelmores has advised leading sustainability certification and net zero consultancy Planet Mark on its acquisition by workplace safety group Alcumus.
London-based Planet Mark has been working with organisations, including Michelmores, to enable meaningful change and create a more sustainable and equitable world.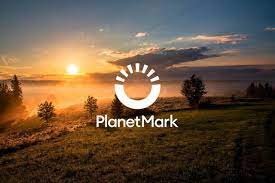 The firm's sustainability expertise is set to become an integral part of Alcumus' comprehensive portfolio, including net zero.
The partnership will amplify the impact both organisations can make in driving transformation and sustainability across the businesses they serve.
Cardiff-headquartered Alcumus, which was launched in 1991 and is now owned by the private equity firm APAX Group, provides organisations of all sizes with an integrated approach to managing health, safety and ESG (environmental, social and governance) across industries, locations, contractor and supplier networks.
The Michelmores team advising on the deal was led by senior partner Richard Cobb with senior associate Chris Smedley and solicitor Meriam Ahmed – all from the firm's corporate team – with tax support from partner Cathy Bryant and senior associate Anthony Reeves, commercial support from head of the firm's commercial team Tom Torkar, and employment support from partner Rachael Lloyd and associate Matthew Warren.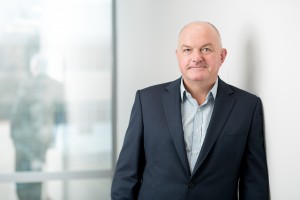 The team worked alongside Grant Thornton's corporate finance team to complete the deal, financial details of which have not been disclosed.
Michelmores said the transaction was very much in line with its own sustainability ambitions and, as a responsible business, it was proud to have been part of that vision with Planet Mark and its new chapter.
Michelmores recently achieved the Planet Mark Business certification for the second year running – which it said was a recognition of its commitment, and the work it has been doing to reduce its carbon footprint and improve its impact on society.
Planet Mark chief financial officer Lilly Miller said: "Through our existing work with Michelmores we knew how seriously they are taking their own sustainability journey, and were delighted with the comprehensive support they gave us not only finding a new home to grow our business with, but also how well they collaborated with the wider advisory team."
Michelmores senior partner and head of corporate team Richard Cobb, pictured, added: "This was a really exciting transaction to work on over a number of months. As a firm we have really embraced the work the whole team at Planet Mark do and seeing how the team brought their values, purpose and passion to this corporate opportunity was inspiring.
"With our own sustainable economy and natural capital focus, we were ideally placed to support the team on this exciting new phase in their growth and, in a small way, contribute to the enormous impact Planet Mark's work has in the field of carbon reduction globally."
Michelmores employs more than 450 people across its offices in Bristol, London, Exeter and Cheltenham.