South West law firm Ashfords, which has one of its six offices in Bristol, is to merge with single-location Thames Valley firm Boyes Turner next year.
The result of the link-up, which is likely to take place on May 1, will be a combined firm with 100 partners, around 600 staff and a turnover of £60m.
Boyes Turner's track record in tech and innovation will also complement Ashford's Bristol office, which has been particularly active over recent years in working with the region's burgeoning tech and creative sectors.
The merger gives Ashfords a base in the Thames Valley for the first time in what would be a rare move for South West law firm.
Most expanding Bristol and West of England firms have by-passed Reading to open in London – or merged with firms in the capital – while both Thrings and Foot Anstey have opened offices in the Southampton area to build a presence in the South Coast market.
Boyes Turner's Reading office, which will operate under the Ashfords brand once the tie-up takes place, will be the merged firm's second largest behind Exeter with 22 partners, more than 55 other lawyers and a total of 160-plus staff.
The Legal 500 directory describes Boyes Turner as one of the UK's leading regional law firms and as a 'regional heavyweight'. Over two thirds of its partners are rated as leaders in their fields by the legal directories.
A statement from the two firms today said they had first held "exploratory negotiations" in early 2017. 
It continued: "The combined practice area and sector expertise will ensure the long-term sustainable growth of the firm.  Added to this is the mutual desire to innovate and develop services and product lines that support clients beyond their normal periodic transactional legal needs which will be benefited by the investment power of the combined firm."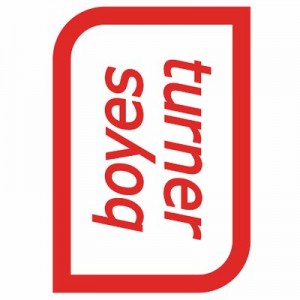 Boyes Turner chief executive and partner Andrew Chalkley said: "As a leading tech and innovation firm this merger allows for greater growth from our existing strong position. The firm has seen double-digit growth in recent years and is already 12% up on the same point last year.
"This merger gives us the scale and investment capability to grow, expand our client base and keep pace with our clients' needs. The combined firm will enable us to provide even more value to our clients as we will be able to offer a wider range of skills and service lines."
Ashfords chief executive and partner Garry Mackay added: "Ashfords has grown 76% in the last six years and the merger aligns with our firm strategy for moving forward and our drive to ensure our clients always receive the best advice. 
"Having spent a lot of time with individuals at Boyes Turner it was clear that culturally both firms are like-minded. This was an imperative part of any deal as this enables us to retain the positive, rewarding and fair working environment Ashfords has a reputation for.
"The merger will provide enhanced progression opportunities and allow the firm to attract and retain talent."
Ashfords employs more than 500 people across its offices in Bristol, Exeter, London, Taunton, Tiverton and Plymouth.
The firm spent more than a decade as half of merged Bristol-headquartered national Top 50 outfit Bevan Ashford before it split into two separate entities. Bevan Brittan took the offices in Bristol, Birmingham and London, while Ashfords had the South West offices to avoid any overlap in geography.
Ashfords then opened a small base in Bristol, which it has since grown to employ more than 80 people, as well as in London.