Bristol-based chartered accountancy firm Milsted Langdon has completed its second merger in six months as part of its expansion strategy.
Smaller Bristol practice David Cottrell & Co completed the tie-up with Milsted Langdon last Friday and its staff have relocated from its Westbury-on-Trym base into Milsted Langdon's offices at One Redcliff Street.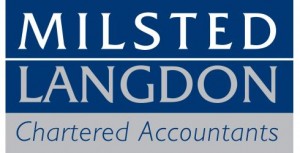 The move follows Milsted Langdon's merger with long-established Bristol practice Geoff Gollop & Co in June. The firm was previously owned by elected deputy mayor and Tory councillor Geoff Gollop.
David Cottrell, who is continuing to work at Milsted Langdon in a consultancy role, said: "I will be retiring in the next couple of years so I wanted to ensure that my clients would continue to receive the same high levels of service they have come to expect, while also considering the future of my staff.
"I have known Milsted Langdon for nearly 20 years and believe their culture is very similar to ours, so our staff and clients alike should notice very little difference in approach.
"I believe this move will provide our clients not only with an even better level of service but also with a greater depth of expertise, as well as providing my staff with greatly increased opportunities to develop their careers."
Milsted Langdon partner Roger Isaacs added: "As a firm, we are always looking for opportunities to merge with other like-minded practices whose values and approach match our own.
"We are delighted to welcome David, his team and their clients to the firm. With David's team joining us, his clients can be assured of a smooth transition, while also benefiting from the additional skills and expertise Milsted Langdon is able to offer."
Milsted Langdon, which also has offices in Bath, Taunton and Yeovil, was established in 1988 and today has 17 partners and around 170 staff. It acts for a growing number of owner-managed businesses across the West.