Realistic birthing models made by pioneering Bristol-based medical simulator business Limbs & Things have helped train more than 1,000 doctors working in war zones around the world.
The Queen's Award-winning firm, which makes a range of medical task trainers in its St Philips factory, has supported the David Nott Foundation for the past three years in countries such as Ukraine, Iraq, Palestine and Yemen.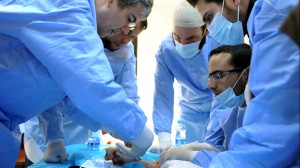 The charity's Hostile Environment Surgical Training (HEST) course is run by volunteer medics from the UK who travel to conflict zones with specialist training equipment, including Limbs & Things' realistic and durable simulators.
The course improves the emergency trauma surgery skills of local surgeons and doctors, and better equips them for the incredibly challenging circumstances they face on a daily basis.
During each five-day course, medics are trained to deal with trauma in obstetrics and gynaecology using the Limbs & Things caesarean section models, including its PROMPT Flex and C-section module, as well as other medical fields such as ballistics, head and neck trauma and plastic surgery.
The foundation has also recently taken on two new Limbs & Things products – its deeply impacted foetal head module trains doctors to safely deliver babies who become stuck in their mother's pelvis during birth, and its C-section model in a dark skin tone that accurately represents mothers in many of the regions where the foundation works. 

In total, 1,080 medical staff have been trained using equipment produced by Limbs & Things, which has been designing and manufacturing medical task trainers and simulators, including 'arms' with mock blood systems, since 1990. 
It produces enable highly realistic learning experiences for a range of healthcare professionals.
Limbs & Things head of product management Nick Gerolemou said: "We are pleased that our products are being deployed for such an important training need.
"We often forget the number of conflicts that continue to affect both armed forces and civilians around the world and the very difficult circumstances they can lead to when it comes to medical intervention, therefore the better trained care givers are, hopefully the better the outcome will be for the patient in often very challenging situations."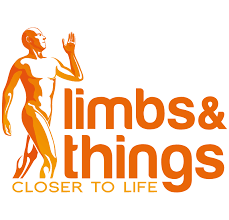 David Nott Foundation co-founder and chief executive Elly Nott added: "Every year we take our surgical training to the areas that need it most.
"Our HEST course is designed to improve the skills of local doctors in conflict zones, helping them to save more lives under challenging circumstances.
"We are dedicated to ensuring our surgical courses remain world-class. Cutting-edge equipment, such as the birthing simulators provided by Limbs & Things, are vital to the success of our training."
Limbs & Things, which employs around 200 people, exports its products to more than 40 countries worldwide.