Lawyers at Bristol commercial law firm Meade King have advised on the formation of the South West's first GP super-partnership.
The firm worked with Stafford Medical Group, which runs the Locking Castle Medical Centre in Weston-super-Mare and is one of seven GP practices in the area that have merged to form the Pier Health Group.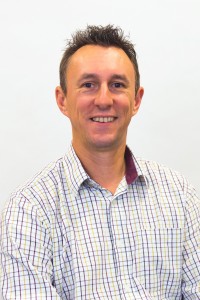 The joint venture has been set up by local doctors to improve the delivery of primary healthcare services to patients.
Meade King company and commercial partner Alex Hall, pictured, advised the Stafford Medical Group, which also runs a branch surgery in Stafford Place, on the super-partnership agreement.
The aim was to ensure the partners retain significant control over their own practice operations, premises and profits while being part of a larger group.
Among the benefits of merging practices are a reduction in costs through centralising operational activities as well as accessing more funding from the NHS.
Locking Castle Medical Centre practice manager Juliet Bodman said: "The main issue for us was whether to put our properties into the new super-partnership and the tax implications of doing this.
"The partnership agreement allows us to retain our autonomy and keep things largely as they are while enjoying the benefits of being part of something bigger. It also means we'll be able to offer more specialist medical services to our patients in future."
She said the practice could not thank Meade King enough for its expert advice.
"They turned things around so quickly which was crucial given the tight timescales and were very professional and friendly," she added.
Meade King's lawyers are nationally recognised for their expertise in providing commercial and regulatory advice to GPs and dentists.
Alex Hall said: "We're proud to have been involved in the formation of the region's first GP super-partnership.
"It's not something that's been done many times before in the UK, which is what made it new and challenging. It required our extensive expertise as a law firm."
As well as being nationally recognised for the commercial and regulatory advice it provides to dentists and other healthcare providers, Meade King also advises a wide range of commercial organisations including care homes, pharmacies, GP surgeries and technology businesses.
In addition, the single-office firm's lawyers have particular expertise in areas such as commercial property, business sales and acquisitions, construction contracts, dispute resolution and employment law.