Experienced employment lawyer Linda Wylie has joined Bristol-based commercial law firm Meade King employment and dispute resolution team.
Canadian-born Linda, pictured, who specialises in workplace disputes, was previously a lawyer at Ratcliffe Duce & Gammer in Reading (now Clifton Ingram). Prior to this she was a solicitor at the Newbury law firm Horsey Lightly, where she also specialised in litigation and employment law.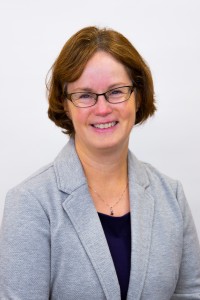 During a recent break from practising as a lawyer in the UK she worked as a paralegal at US law firm Noble Law in North Carolina.
Meade King managing partner James Hawkins said: "Linda has great experience as a lawyer dealing with employment disputes so her skills will be much in demand among our many business clients.
"Linda's arrival strengthens further our employment team and we are delighted to welcome her to the firm."
Single-office firm Meade King advises a wide range of commercial organisations including care homes, pharmacies, GP surgeries and technology businesses across the South West and nationally.