Bristol law firm Meade King has advised long-established city charity George Müller Charitable Trust on its move to a new home.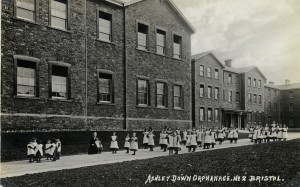 The trust, known as Müllers, is moving from its base in Cotham to a purpose-built office and museum in Ashley Down – one of the five orphanages founded by George Müller more than 160 years ago.
These Müller homes cared for 17,500 children and young people until the 1950s when they were sold to Bristol City Council.
The charity then transitioned to family-based care in smaller homes across the wider Bristol area. During that new phase, the trust cared for hundreds of children up until the 1980s.
George Müller, pictured, who was born in Prussia, modern-day Germany, in 1805, has become an iconic figure in Bristol history.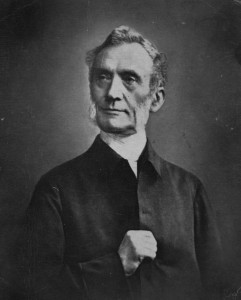 He had an unpaid prison bill at 16, became a Christian at 20, and started work in Bristol at 26, founding his first orphanage in the city in 1836.
In his later years he travelled 200,000 miles, before aviation, around the world, preaching and telling the story of God's provision for the orphans, including a meeting at the White House with President Rutherford B. Hayes.
Today, the George Müller Charitable Trust inspires faith through its museum and by providing resources, and strengthens families, churches and impoverished communities through prayerful and financial partnerships and practical training.
Müllers was represented by Meade King commercial property partner Simon East, who advised on its purchase of the space, which included negotiation of the terms of the 999-year lease.
Simon, pictured below, said: "Müllers does such important work helping others and has a long and rich history in Bristol, so we're delighted to have helped them relocate to one of their original buildings and reconnect with their past."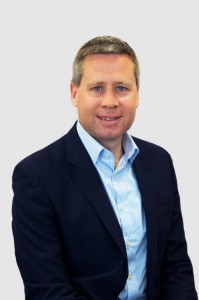 The newly refurbished premises will house:
An interactive museum with videos, the original architectural plans for the orphanages, costumes for children, and question cubes;

A recreation of George Muller's study, using his original desk, annotated Bible, books and clock;

An archive of the original 17,500 orphan records, and;

A genealogy room where people can research their family history
Trust chief executive Dan Doherty said: "The move back to our original orphan home is a great opportunity to re-inspire the people of Bristol with the story of one of our city's most amazing historical leaders – and to relaunch our ambitious vision to bring Christian hope and wholeness to children and young people both locally and globally."
A grand opening of the new office and museum at 45-47 Loft House, College Road, Ashley Down, which the Mayor of Bristol Marvin Rees will be attending, takes place on September 11.