The Royal Mint, one of the UK's longest-established institutions with a 1,100-year legacy, has appointed communications agency McCann Bristol on a two-year contract to help shape its future.
The government-owned Royal Mint is best known for making coins and its extensive range of collectable medals and commemorative coins.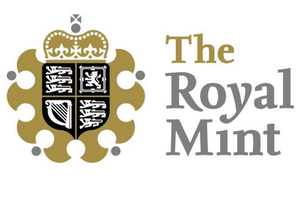 But the historic brand's extensive range of consumer products and services, including high-quality gifts and jewellery, precious metal investments, secure storage for personal items and even great days out are often overlooked.
McCann Bristol's brief is to create a brand that both enhances The Royal Mint's heritage and communicates its breadth.
The agency is taking an integrated approach, working across core disciplines such brand strategy, creative development, digital marketing, and front-end website design to increase awareness of the organisation, change perception and drive sales.
The Royal Mint's online presence will also be strengthened with a new website introduced with an improved user experience to better reflect the brand proposition.
Royal Mint chief marketing officer Jonathan McGregor said: "Everyone knows our name. But for most, The Royal Mint conjures an image of a traditional institution, the coins and the significant commemoration we are involved with.
"We love this side of our business, as do many others, but it's time for us to show off all that we do and create.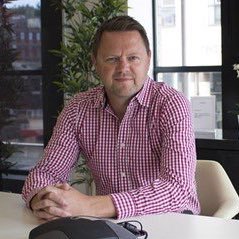 "We have many new products, services and experiences which lots of people just aren't aware of. With the help of McCann, we want people to better understand what we do and when to consider us.
"We are all looking forward to what we can achieve with this plan, heading into an exciting new period for such an historic brand."
McCann Bristol managing director Andy Reid, pictured, said it was a privilege to be entrusted with The Royal Mint's legacy and its evolving future.
"It forms part of the fabric of British life, we are all touched by it in a very obvious way with circulating coins, but its new product collections and experiences bring much more than this," he added.
"The brand has the offering to remain a part of our lives for years to come."
He said the contract cemented McCann Bristol's position as a leading integrated agency with the capability and expertise to take national and global brands into new territories and create new opportunities.
McCann Bristol is part of McCann Worldgroup, the global marketing group that works with brands across 100-plus countries including advertising, relationship marketing, public relations and design.
Last year it received one of the global advertising industry's most-coveted accolades – a Lion award – for its work with domestic abuse charity Refuge. Other clients include insurance group Admiral, Vauxhall, Bristol Energy and Pink Lady apples.
The Royal Mint is a limited company wholly owned by HM Treasury. It has the exclusive contract to supply all the nation's coins.