Britain's largest organic dairy brand Yeo Valley is returning to TV with a new multi-million pound advertising campaign created by communications agency McCann Bristol.
Over a decade ago Blagdon-based family-owned Yeo Valley Organic made history by taking over an entire commercial break during a 2010 X-Factor live show with a two-minute advert of rapping farmer. 
Now the brand is going back on screen with a carefully crafted multimedia masterbrand campaign by McCann, which won the work through a competitive pitch process.
The campaign celebrates the big difference everyone can have on the planet and marks a new era of growth for the organic dairy brand as it raises awareness of its regenerative organic farming credentials.
Yeo Valley Organic believes that regenerative organic farming is key to mitigating the effects of climate change.
The campaign, including more than £3m media investment, will celebrate the big difference everyone can have on the planet by coming together to take part in small positive acts, as part of the ReGeneration.
It will launch on TV next spring with further activity planned throughout 2022, including events, press and on-pack promotions.
Yeo Valley managing director Tom Wright said: "It's an very exciting time for us as a business and we're thrilled to have McCann as a creative partner to help us fulfil our ambitions.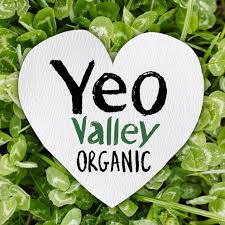 "Due to climate change, what we eat, how we farm and how we live have never been more important, and we feel we have a role to play in helping the nation join the dots between organic and the planet.
"We want to inspire people to think about food systems, and how we can all collectively make a difference through small everyday acts, like choosing Yeo Valley Organic products. The message should be fun, positive and inclusive."
McCann Central chief creative officer Vince McSweeney added: "As a champion of sustainable practices, we couldn't be more excited to work with them on driving meaningful change.
"When we all come together to take part in small regenerative acts, we're all part of the ReGeneration and can make a big positive impact."
McCann Bristol is part of McCann Worldgroup, the global marketing group that works with brands across 100-plus countries including advertising, relationship marketing, public relations and design.
In July it won four highly coveted Lion awards at the advertising industry's most prestigious global event, the Cannes Lions International Festival of Creativity.
It has also produced TV advertising for family-owned Thatchers, which has been making cider on its farm near Weston-super-Mare since 1904.