Ten senior staff at fast-growing Bristol eCommerce agency The Pixel, which boasts a blue-chip client base that includes Screwfix, JoJo Maman Bébé and The National Trust, have become co-owners of the business in a management buy-out (MBO).
The move provides leadership team continuity and further strengthens the market proposition to the company's growing high-profile customer base.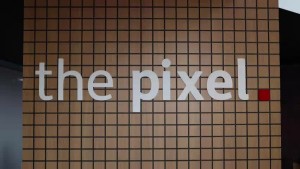 As a full-service Adobe Gold Partner, The Pixel is a market-leading provider in the digital experience space, making it easy for businesses to grow online.
It has a strong reputation for delivering complex and technically challenging eCommerce projects to its client base and has grown rapidly in recent years, with more than 70 team members.
Founders Steve and Chris Leyton retain a shareholding in the business they created in 2001 and remain in their roles as managing director and development director respectively.
The management team of Duncan Ball, Rob Kantor, Jonathan Abela, Jake Rainbow, Ken Walker, Stuart Taylor, Mike Eames, Luke Hobbs, Barnaby Simms and Tash Sprague become co-owners.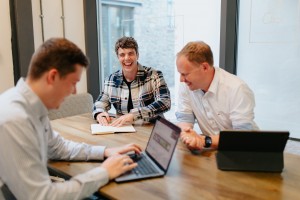 Steve Leyton, pictured with Barnaby and Luke, said: "The Pixel's transition to management ownership is a natural evolution of the business, which we firmly believe will be an agent for positive change for our clients and our team. 
"As we considered how best to drive our next phase of growth, the key attraction of the MBO route over external investment was that having the team alongside us as co-owners will enable us to retain the team spirit and client-centric ethos that has been integral to our success to date."
Chris Leyton, pictured with Lidia Rybak and Tash Sprague, added: "It's an exciting time for The Pixel as we aspire to offer a wider range of services to our existing and new clients by moving into the digital experience space. Our new co-owners have been with us for up to 16 years, so having that management continuity will help to forge those deeper relationships, and the move to collective ownership is recognition of their dedication and commitment."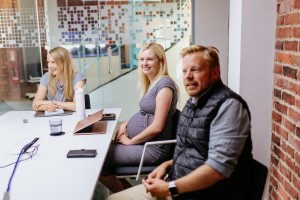 Matt Willmott, Nicola Manclark and Andrew Killick, corporate finance and tax specialists at PKF Francis Clark, advised the founders throughout the MBO process, including deal and tax structuring, tax clearances, raising finance and overall project support. Funding for the transaction was provided by NatWest bank.
Corporate finance director Matt Willmott said: "The MBO of The Pixel provides a great opportunity for the team whilst maintaining the culture that has been so critical to past success.
"The whole team has been instrumental in the company's development, and the MBO demonstrates what can be achieved for the benefit of all stakeholders in the company.
"Steve and Chris wanted to recognise the team for the roles they have played as well as preparing the business and its leadership for future growth.
"The Pixel has established itself as an in-demand provider of high-value services to the growing e-commerce sector and is in a strong position to build on this enviable reputation in the years ahead.
"The transaction is a testament to the strength of the business and the whole management team, and we wish them every success and look forward to seeing the business continue to thrive."
Steve added: "The MBO was a new and daunting journey for us as founders and for the management team, but Matt has been incredibly supportive throughout the deal process in showing us the art of the possible.
"Taking a team of 10 people who have never owned a business before on this collective journey to a life-changing moment felt like a big responsibility since we went to the team with this opportunity, so it's been reassuring to have the team at PKF Francis Clark in it with us.
"It's been a highly successful and enjoyable relationship, and we've always had complete trust that they are acting in our best interests."
Legal advice to the founders was provided by Simon Smith of Clarke Willmott, while Ben Davis of Knights advised the management team. Katie-Jane Rees of Foot Anstey advised NatWest bank.