One of Bristol's highest-profile tech entrepreneurs and a champion for international trade in the city are among individuals who received awards in the Queen's Jubilee Birthday Honours list.
Dr Zara Nanu, CEO and co-founder of Gapsquare, was awarded an MBE for services to tackle global workplace inequalities and promoting fairness and inclusion, while Ameeta Virk, market leader at The Department for International Trade (DIT) and Business West, received an MBE for services to the economy.
Zara, pictured, launched Gapsquare in 2016 to harness data and AI technology to help organisations put a stop to biases and prejudicial practices preventing equality.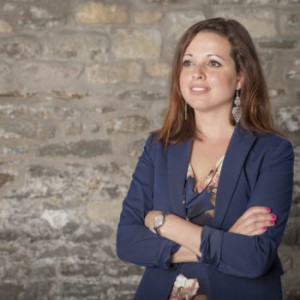 She made the decision to after hearing a World Economic Forum prediction that it would take 217 years before the gender pay gap could be closed.
From its base in Bristol's Engine Shed innovation hub, it grew exponentially, supplying its pioneering software FairPay Pro software to blue-chip clients such as Vodafone, Condé Nast and Serco and providing data from tens of thousands of employees.
Last August it was acquired by Surrey-based HR consultancy XpertHR, part of the US data giant LexisNexis.
Zara's commitment to ensuring diversity and inclusion began in her native Moldova, where she worked to bring an end to exploitative people trafficking rings which forced women into sweatshops.
She has stayed a leading voice in the campaign for positive change and action and currently chairs the Women in Business Task Group and is a member of the Global Future Council on Equity and Social Justice at the World Economic Forum.
She has also been recently appointed to the Shinkwin Commission focusing on diversity and inclusion in the workplace.
She said: "From my work in Moldova, to using technology to tackle inequality with Gapsquare, I have been focused on creating a better world of work, one that has fairness at its core and is not held back by patriarchal structures.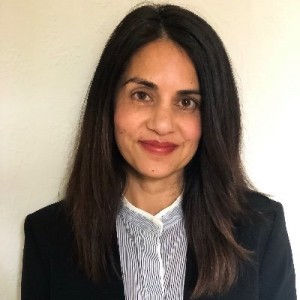 "It is an honour to have this work recognised and I am incredibly grateful for the nomination. It's heartening to see this work, and the values it represents, placed firmly on the national agenda.
"But our work is by no means complete, the impact of the pandemic means that the time it will take to close the global gender gap has increased by a generation from 99.5 years to 135.6 years.
"That is why I am focused on change at a global level, bringing Gapsquare to the US, and continuing to work with our leaders in the UK to deliver meaningful change for a fairer and more inclusive future of work.
"In a time where we can send people to Mars and talk about self-driving cars, we should be using the data and technological advancements available to us to make gender pay parity a key business issue."
Ameeta, pictured above, has championed trade and innovated novel initiatives to drive UK exports into the US and India over the past eight years – directly impacting the growth of South West businesses.
Notably during the pandemic, she designed virtual market visits to India and the US in the Tech4Good arena, supporting a range of SMEs that offer technology solutions to improve social, environmental and/or health outcomes.
Other export innovations include an accelerator for businesses to launch into fast-growing retail markets, a monthly virtual session created during the pandemic for exporters to voice their challenges and exchange ideas and the design of masterclasses to educate SMEs on the critical points of international market entry.
She also created the award-nominated Pathways to International Trade programme with the University of Exeter. Now in its eighth year, the student-focussed international trade training course has propelled the careers of over 100 graduates.
Ameeta has also been a member of the economy board of Bristol One City tasked with the goal of building a sustainable, inclusive, and growing economy from which all in Bristol will benefit.
Ameeta, who was named one of Top 100 most influential people in the UK for UK-India relations in 2019, said: "This incredible honour means everything to me. India, the UK and the USA – where my family is from, where I was born and where I grew up – all mean so much to me personally and professionally.
"The US and India present huge opportunities for UK business, but there is much work to be done and this recognition has energised me to do even more to drive trade between these markets in the years to come."
DIT South West head of trade Paul Shand said Ameeta's work in introducing businesses to key markets had contributed to the strengthening of the South West economy by forging strong trade connections.
"I know that she will continue to do great things for companies in the region. Her dedication to the business community is an inspiration to us all," he added.
Business West managing director Phil Smith said everyone in the organisation was delighted that Ameeta's work had been recognised at such a high level.
"Her boundless energy and tireless support of business make her well deserving of this prestigious accolade," he said.