Two key figures in the creation of Bristol's burgeoning tech and creative sectors have been recognised in the Queen's Birthday Honours.
Nick Sturge, director of the city's pioneering Engine Shed innovation hub, and Paul Appleby, former chair of Bristol Media, the membership group for the city's creative, media and digital sector, both received the MBE.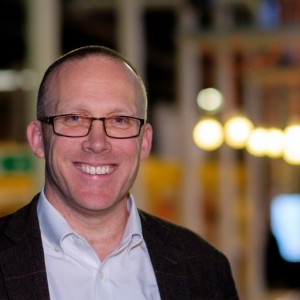 Nick, pictured right, was awarded with his MBE for services to the digital economy while Paul, pictured below, has been honoured for services to the creative industries in Bristol and Bath.
Nick has been a pivotal figure in Bristol's tech sector for more than two decades and is widely regarded as having helped create a vibrant ecosystem that is the envy of many larger cities through his roles at Engine Shed and, for more than 10 years as centre director of Bristol's world-leading SETsquared incubator.
He has a strong track record as a company director, entrepreneur, innovator and connector having co-founded a technology start-up which listed on the London Stock Exchange and served on the boards of several start-ups, established companies and third sector organisations. He also chaired the Institute of Directors' South West region for three years until last December.
Nick, who will step down from his role at Engine Shed at the end of this year to pursue other interests, said: "I am honoured, obviously, to have been recognised for the work I've had the privilege of being able to do in the city that I care passionately about, the South West, and the wider UK economy.
"Only someone with a very vivid imagination could have predicted how the local tech sector has progressed over the past 10 years. The University of Bristol has been very far-sighted in providing freedom to experiment with collaboration, partnerships, and a new model of economic development in Bristol and Bath, and I am proud to have been able to convene such a rich variety of partners to help make our city-region a better place.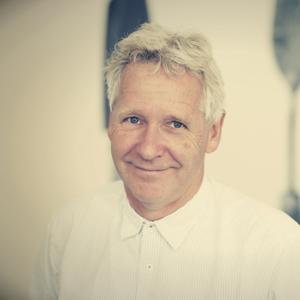 "There is so much more to do – to make sure it is a better place for everyone – and I am committed to continuing progressing his through the lens of inclusive economic growth.
"Engine Shed is more than being about one person or a place. There are many component parts to it – our tenants, the SETsquared incubator, the public and business organisations who are Members of the Lounge, the collaborative projects and array of events we host, are very much part of Engine Shed and our collective impact. This is not only a personal accolade but one for the University of Bristol and the team behind our work."
University of Bristol vice-chancellor and president Prof Hugh Brady added: "Huge congratulations to Nick, who is a worthy recipient of an MBE for his services to the digital economy. He has been the driving force behind both SETsquared Bristol and Engine Shed, providing invaluable support to emerging hi-tech businesses in the region and inspiring the next generation of innovators.
"His efforts have contributed immeasurably to Bristol's standing as one of the leading cities in Europe in which to build and grow technology-based businesses."
Paul Appleby worked as a BAFTA award-winning producer in the BBC's Bristol-based Natural History department in Bristol for 30 years and as chair of Bristol Media was highly influential in developing a thriving creative sector in the city to stand alongside London and Manchester.
He is a consultant on the growth of the creative industries and the skills agenda and has worked with Creative Skillset accrediting university media courses and with the Local Enterprise Partnership (LEP) on the Creative Skills Hub.
Nick and Paul will receive their MBEs at a later date.