Bristol has put itself at the forefront of action to tackle the climate emergency by issuing a joint plea with the UK's other major cities for government action and Mayor Marvin Rees speaking at a global summit on the issue.
The UK Core City group issued a stark warning to the government, urging it to recognise climate change as a major emergency and establish a climate emergency task force with city leaders.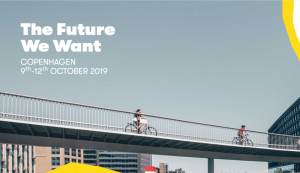 The cities, home to 20m people, said far more radical, innovative and urgent action was needed.
"Cutting carbon emissions is one of our country's greatest challenges but time is running short," they group said it its plea to ministers.
That message was also out played out on the international stage by Mayor Rees, pictured, who took it to the global C40 Summit in Copenhagen on Friday.
He told the gathering of civic leaders from across the world that cities must lead a radical global response to climate change, demonstrating how Bristol is already ahead of other UK local authorities by declaring a climate emergency and pledging to be carbon neutral by 2030
The leaders gathered at the event represent more than 700m citizens and a quarter of the global economy.
Mayor Rees said: "Bristol is showing real leadership with action against climate change but we cannot achieve current targets or accelerate progress without government support and action.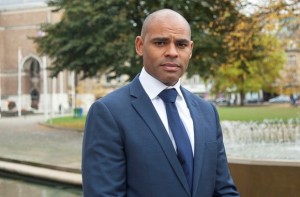 "I am continuing to lobby government for a more radical response while also taking part in global planning so we can deliver on our goal to make Bristol carbon neutral by 2030.
"As we develop a new city climate strategy to ensure Bristol plays its full part in limiting the impacts of climate change locally and globally, we will also make sure our action is inclusive because environmental justice and social justice must go hand in hand."
At the C40 convention Mayor Rees also joined a small group taking part in a private discussion with former US vice-president and environmentalist Al Gore to discuss the role of cities in raising climate change ambitions at a national level.
He also spoke about climate change migrants with city leaders from Los Angeles, Ontario, Montréal and Freetown and researchers and academics.
Ahead of the session, called City Leadership for inclusive action on the Climate-Migration Nexus, he said: "Over the coming years there will be people who are forced to move due to changes to their local environment. As part of sustainable planning, we must consider how we welcome climate refugees."
Last November's motion calling on the Mayor to act on climate change – which was passed unanimously by the council, calls on him to:
Declare a climate emergency;
Pledge to make the city carbon neutral by 2030, taking into account both production and consumption emissions;
Call on Westminster to provide the powers and resources to make the 2030 target possible;
Work with other governments (both within the UK and internationally) to determine and implement best practice methods to limit global warming to less than 1.5°C;
Continue to work with partners across the city and region to deliver this new goal through all relevant strategies and plans;
Report to Full Council within six months with the actions the Mayor / council will take to address this emergency.
Key actions from this were to:
Call on government for increased powers and resources
Deliver a climate change public engagement programme
Lobby government to review the societal impacts of achieving net-zero
Urge all public sector organisations in Bristol to commit to at least 30% of their fleet using non-fossil fuel by 2026
Commit to being carbon neutral for direct emissions by 2025
Quantify our indirect emissions
Deliver significant low carbon energy infrastructure in the city.