An ambitious development, which could bring up to 1,500 new homes along with commercial and community space to a high-profile city centre entrance site, has moved a step closer with the appointment of design and planning consultancy teams.
The huge Frome Gateway scheme is the brainchild of Bristol-based developer Cubex, which earlier this year formed a strategic partnership with investor PfP Capital on the high-profile site alongside the M32, pictured.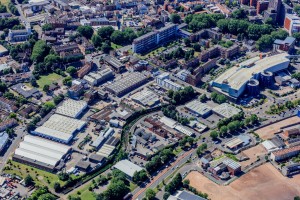 Cubex has now appointed HTA Design, an award-winning collaborative design studio with offices in London, Bristol, Manchester and Edinburgh, to lead on the design of a masterplan for the site.
Avison Young, the international property group, will act as planning consultant on the project.
Cubex, the developer behind the successful Finzels Reach scheme – which was transformed the former Courage Brewery site opposition Castle Park into a vibrant mixed-use community – said Frome Gateway offered a rare opportunity to create a new community in central Bristol.
The site is made up of largely industrial land either side of the River Frome. It also borders Riverside Park and Newfoundland Way, one of the main transport routes into the city and Cabot Circus shopping centre.
Bristol City Council has identified the site in its emerging Local Plan and says it has the potential to create up to 1,500 new homes, commercial space, community amenities and public realm improvements for the city.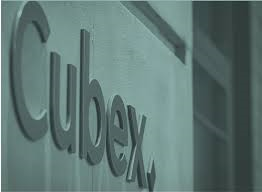 Cubex and PfP believe it holds the prospect of becoming a new, balanced riverfront neighbourhood within walking distance of the heart of Bristol.
It said HTA's masterplan would address the pressing need for different types of new homes in the city, creating a place with its own sense of identity and improved connections to the surrounding neighbourhoods. 
Cubex said it had already secured a number of landholding interests in the area and wanted to work collaboratively with other landowners and business on the site to create a single, coordinated and deliverable new neighbourhood. No time frame has yet been put in the project,
Cubex executive director Gavin Bridge, pictured, said: "There's a huge opportunity to completely transform this important area of Bristol to create a healthy new neighbourhood for Bristol, one that is balanced, inclusive and works for everyone.
"Our focus, as we start work on shaping the future of Frome Gateway, is on delivering a place that is well designed, high quality, sustainable and most importantly, looks to tackle the pollution levels."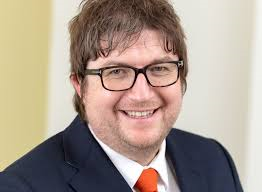 HTA has significant experience in the South West as well as nationally. Recent regional projects include the zero-carbon Hanham Hall scheme of 188 new homes and a refurbished hall and phase one of the masterplan for the 700-homes Mulberry Park scheme on former MoD land at Foxhill, Bath, for housing association Curo.
HTA Design managing partner Simon Bayliss said: "Frome Gateway is a great opportunity to create an attractive new place for local residents, businesses and the wider community, right in the heart of Bristol. This is a significant project for our growing Bristol office that follows our award-winning work at nearby Hanham Hall and Mulberry Park."
Cubex has also developed well as residential, mixed-use and commercial projects in Cardiff, Exeter, Salisbury and Bath. It said, through its partnership with PfP, it was also exploring opportunities across the South West and South Wales over the longer term.